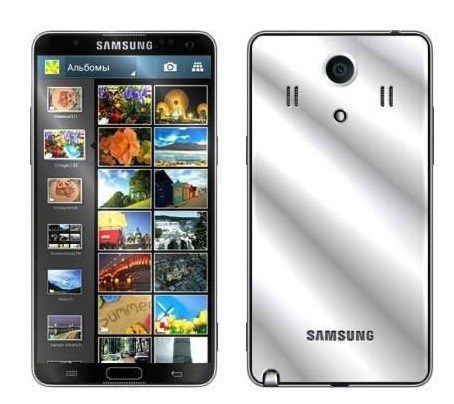 Samsung is launching its premium flagship Galaxy Note 5 in Pakistan shortly. The latest products by Samsung have taken the world by storm and Note 5 is no exception.
Related: Fawad Khan to Launch Samsung Galaxy Note 5 in New York
Samsung has always been known to host lavish and ridiculously enthralling events the world over including Pakistan whenever it comes to launching its new products.
Last year's Launch of Galaxy Note 4 in Pakistan saw famous celebs like Ali Zafar, QB, Hamza Ali Abbasi, Sajjad Ali and Ayesha Umar entertain the audience with their talent. The launch for Galaxy Note 5 is expected to outdo the previous one with more star power and some amazing surprises yet to be revealed.
Read More: Samsung Galaxy Note 5 & S6 Edge Plus Set for Grand Launch
Now let's talk about the star of the show, Galaxy Note 5. As the world witnessed the continuous leaks about the Note 5, there seemed nothing more to add to the table. Yet Samsung is rumored to have some tricks up its sleeve.
The latest leaked specs have claimed that the flagship Note 5 will have a 16 Megapixels camera same as its predecessor. While that may not get you excited, still Samsung has upgraded its front camera to 5 megapixels for the sake of selfies and video calling.  Note that the Galaxy Note 4 had a 3.7 megapixels front camera.
The display screen for the phone has been decreased to 5.66-inches from 5.7 inches by Note 4 yet the resolution stays the same i.e 1440 x 2560 pixels.
The Note 5 will not feature a removable battery now and is instead boasting a non-removable one. The battery capacity seems to have been decreased to Li-ion 3000 mAh from the 3200mAh in the Note 4.
The most awaited and teased part of the Note 5 is its new 'S Pen' stylus. The S Pen specs and features have not been leaked yet what we do know is that you can sign a Pdf, write remarks online or jot down notes through it.
Read More: Samsung Galaxy Unpacked 2015: Note 5 & S6 Edge+ Launched
Let's wait & watch what Samsung is really offering.