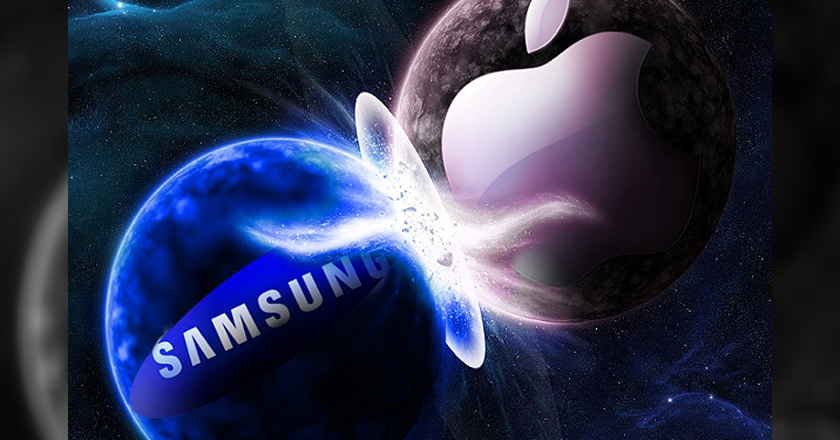 Samsung has been fighting to regain its position as the top global smartphone vendor for well over a year now, only to have beaten arch-rival Apple this quarter.
According to Strategy Analytics, Samsung has fulfilled global orders for around 83.2 million smartphones in the first financial quarter of the year 2015. With this statistic, the South Korean giant has essentially captured 24% of the global smartphone market.
While the new market share isn't as good as its previous best 31%, from the previous year, it still beats Apple's 17.7% latest market share figure for the quarter.
Read More: Samsung Galaxy S6 Launched in Pakistan Amidst Celeb Glamour
The iPhone manufacturer has sold around 61.2 million units this quarter, a downsized figure from the year 2014's last quarter. Last year, during the first quarter, Apple held 15.3% of the smartphone market share, only to have bettered it to 19.6% by year end.
The spike in Apple's market share, last year was mainly attributed to the introduction of the super successful iPhone 6.
Read More: Samsung S6 & S6 Edge VS iPhone 6 – Design & Specs Comparison
However, Samsung has come out all guns blazing this year and in spite of not having revealed its official figure for smartphone sales, Wall Street Journal analysts have made the accurate prediction of the South Korean giant taking over the smartphone throne.
What's more interesting is that this estimated figure of Samsung smartphone sales does not include the newly released Galaxy S6 and S6 Edge. The new smartphones have been flying off shelves and Samsung has claimed that the demand is steeper than their expectations; so much so that the company is unable to match the demand-supply rate.  
While Samsung's global position is quite stabilized, as reported by Strategy Analytics executive director, Neil Mawston, the company has yet to defeat competition in some areas especially Asia. Moreover, tainting Samsung's elevating popularity were rumors that the company paid people to attend Galaxy S6 Launch Event. 
Following the neck-to-neck competitors, in the smartphone race, is Lenovo-Motorola with a 5.4% market share and Huawei with a 5% share.