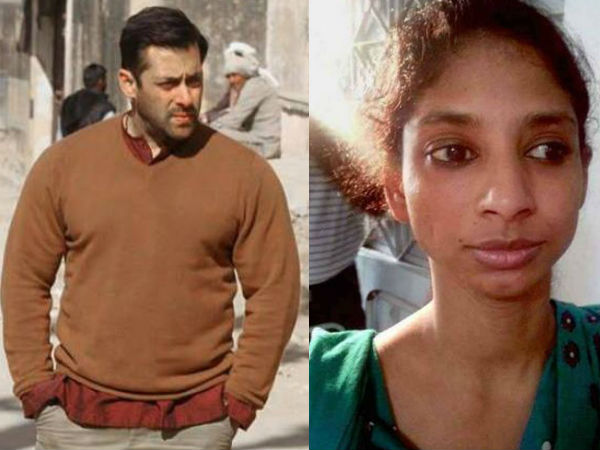 The fictional tale of Bajrangi Bhaijaan is about to get real! The movie's hero, Salman Khan has taken the initiative to help a young Indian girl Geeta, stranded in Pakistan to find her way back home on the demand of the Pakistani activist Ansar Burney.
15 years back, the eleven year old lost maiden Geeta is believed to have mistakenly crossed the border and entered Pakistan. She was later brought to Edhi Foundation in Lahore by the Rangers of Punjab. The authorities failing to trace her family or hometown, shifted the hearing and speech impaired child to Karachi's Edhi Centre, where she developed a close bond with Bilquis Edhi.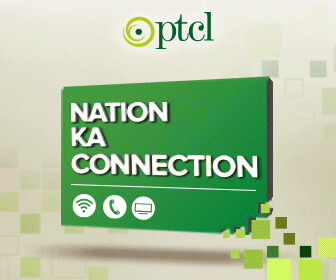 Meanwhile, the prominent human rights worker Ansar Burney worked all these years to trace the true whereabouts of the lady.
please help and assist the Ansar Burney Trust in search of a family of missing Indian girl GEETA https://t.co/24vsBLhex1

— Ansar Burney (@AnsarBurney) July 27, 2015
Ansar Burney Trust International is in search of family of a missing Indian deaf and mute girl in Pak since 15 years pic.twitter.com/6Hbv2yfoqK — Ansar Burney (@AnsarBurney) August 2, 2015
Now 23 year old, Geeta's story caught attention in the media after the release of BB when Burney requested Dabang Khan to be the woman's savior in real, like in his movie.
In search of a family of missing Indian girl Geeta alias Guddy I myself visited India in October 2012 & since working on this matter

— Ansar Burney (@AnsarBurney) August 3, 2015
On his plea, Salman promised to assist the Indian girl himself and roped in Bajrangi Bhaijaan's director Kabir Khan to personally look into the matter.
Salman Khan offers to help Geeta. Asks director Kabir Khan to find out how he can help Geeta meet her family @BeingSalmanKhan — Ansar Burney (@AnsarBurney) August 3, 2015
"I will definitely try and help in whatever way I can". @kabirkhankk message of Kabir Khan the Film Director pic.twitter.com/qkksLC7fNU

— Ansar Burney (@AnsarBurney) August 3, 2015
Efforts become Fruitful; Geeta alias Guddy may leave for India in next 3/4 days. Thanks to all who supported this great cause of humanity

— Ansar Burney (@AnsarBurney) August 5, 2015
Kabir Khan has taken the responsibility quite seriously and has notified different media platforms to start the search of Geeta's family.
"We came to know of Geeta's case just two days before and it was extremely surprising. There are far too many resemblances, little girl, who can't speak, lost across the border. So, when I received calls from newspapers and channels, I thought we should talk about it. If we can help in any way to bring attention to it, to spread more information across newspapers and channels, then it'd be really good for the case," he told the Indian press.
According to latest updates, a household in Amristar, India has claimed that Geeta is their daughter. However Burney tweeted that the search for her family is still on.   
Family of missing Indian girl #Geeta alias Guddy NOT yet found as reporting by Pakistani Chanel that family found #NOT correct

— Ansar Burney (@AnsarBurney) August 5, 2015
Salman Khan might be being lauded for all his efforts in the case but for Pakistanis, the real hero in helping Geeta to unite with her family will remain Ansar Burney.
I am very happy when people from around the globe started calling me as Ansar Burney Bhai Jan

— Ansar Burney (@AnsarBurney) August 5, 2015
I am NOT Banjrangi Bhaijan I am Ansar Burney and proud to be Ansar Burney #Ansar Burney Bhaijan

— Ansar Burney (@AnsarBurney) August 5, 2015