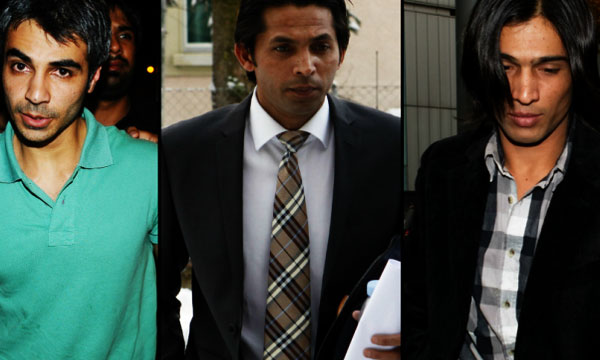 Having been banned for five years from playing cricket, Pakistani players Salman Butt and Mohammad Asif will be allowed to play again from 1st September 2015.
A media release by International Cricket Council announced yesterday that the ban on Salman Butt and Mohammad Asif will expire at midnight on 1st September 2015, making the eligible to play cricket from 2nd September onwards.
Read more: ICC World T20 2016: No Pakistani Cricket Matches in Maharashtra, India
In case of any future infringement of the ICC Anti-Corruption Code and the anti-corruption rules of all National Cricket Federations, the said players will be subject to further disciplinary proceedings.
Read more: Pakistani Cricketers' Dubsmash Videos Banned by PCB
The two Pakistani players, left-hand batsman Salman Butt and right-arm fast bowler Muhammad Asif, along with left-arm pacer Muhammad Amir were accused of spot-fixing in alliance with bookmaker, Mazhar Majeed, by a now defunct British newspaper, News of the World, back in August 2010, during a Test match against England at Lord's.
Read more: Pakistan Super League Cricketers Contract Categories Announced
Having been charged guilty, the three players were banned from playing cricket and jailed at the time of arrest.
Earlier this year, Muhammad Amir was granted permission to play domestic cricket by ICC, as part of its amendment for anti-corruption code, prior to serving his full ban.