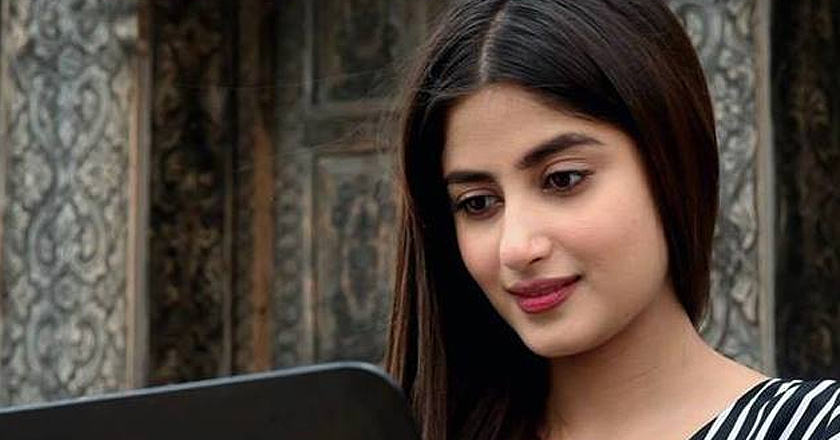 The doe-eyed Sajal Aly is all set to star in her first movie, 'Ishq 2020', a project of Crew Motion Pictures, the production house behind the movie Dukhtar. Muneeb Butt of Halla Gulla fame will star opposite Sajal and rumor has it that Sanam Chaudhry will also have a role.
Read More: Sajal Ali & Feroz Khan to Romance Each Other in Upcoming Movie
Muneeb reveals that "The movie revolves around two characters eloping and chronicles that journey, in the process, we see lots of different parts of the country." The movie will be shot in Lahore, Bhawalpur, Naraan, Kaghan.
"It's like a hodgepodge of a number of different flicks such as the Ranbir-Deepika starrer Yeh Jawaani Hai Deewani and Jab We Met. I wouldn't restrict it to one genre; there's romance, action, comedy but at the heart of the story, there is a love triangle."
Do You Know That Sajal Ali Refused Movie Offers From Bollywood?
Muneeb also says, "Of course there's an item song; a movie doesn't work without any item number these days it seems. There's a song in the movie, which will be shot at a palace, where two ranis have a dance-off so the team is in talks with Madhuri and Resham. Let's see how it pans out!"
Ishq 2020 will go on floors next month and slated for a 2016 release.