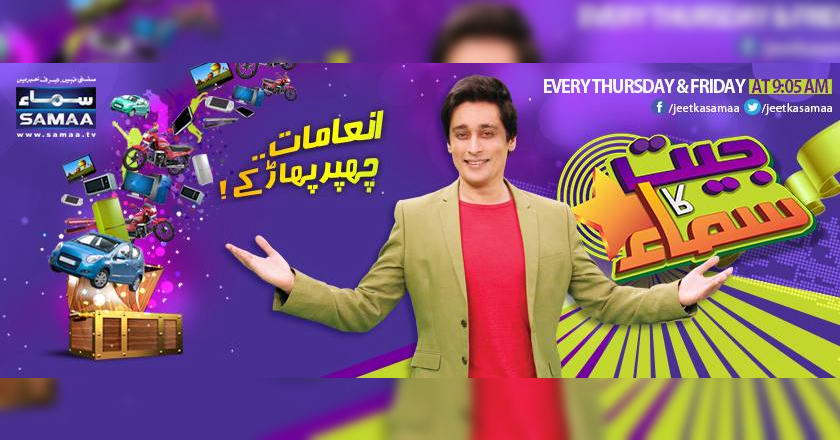 Catching up on the game show trend, Samaa TV just launched its own game show, hosted by Sahir Lodhi, Jeet ka Samaa. The show follows pretty much the same format as that of Aamir Liaquat's Inam Ghar Plus, Fahad Mustafa's Jeeto Pakistan or the recently released, Faysal Qureshi's Jeet ka Dum.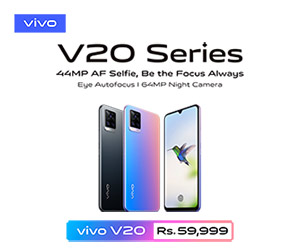 The odd thing about Sahir Lodhi's show is that it airs in the morning time as compared to others which go live at night during prime time. The show is airing its first episode right now and can be watched every Thursday and Friday at 9 am.
How it will fare against the other morning shows is yet to be seen. It does seems odd that people would prefer an energetic game show, with hosts screaming nonstop, at 9 in the morning over other mellow female hosted morning shows.
Moreover, Sahir Lodhi claimed in his previously aired morning show at Samaa TV, while introducing the game show, that it will be bigger and ofcourse, better than other game shows of Pakistan, and much to the amusement of the audience, will feature Katrina Kaif.
Watch Sahir Lodhi Challeng Aamir Liaquat:
However, the lack of promotions and a much smaller crowd in the first episode as compared to other game shows, it seems like the claims are all talk and no show.
The only thing that might make the show last, in spite of its odd airing schedule and lack of advertisement by the channel, is Sahir Lodhi's fan following. While he has been a subject of controversy and humor in the past, many Pakistanis, men and women both, are still loyal fans.
Their loyalty and their wish to become a part of the show are quite apparent at social media networks but again due to the lack of proper promotions, they are not quite clear on how to even participate.