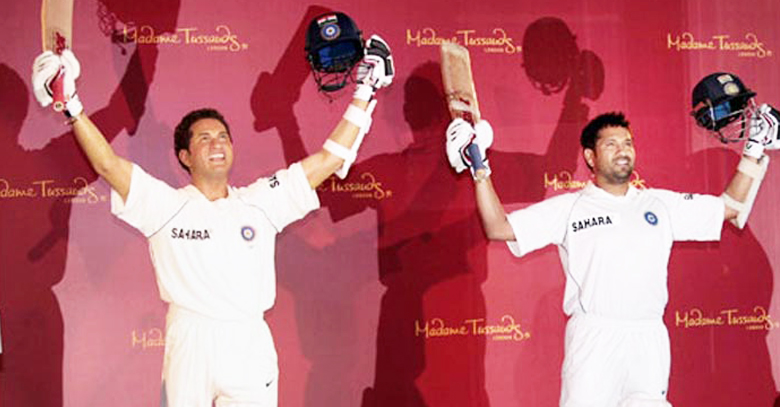 All Good things come to an end – at least eventually. Yes, even Sachin's career comes to an end next week; as he goes on to play the last International march of his career.
The 40 year old 5 feet 5 inched cricketing legend also known as 'Little Master' is perhaps the game's most famous ambassador till date. It's his consistency in run-scoring as a Batsman and aspiring behavior on the field that has made the man a benchmark for International Cricket itself.
As for the brands worldwide and especially in India, Sachin Tendulkar has been sure-shot key to immediate awareness-creation. Brands who have had Sachin on board have generally belonged to two categories – New on market with a 'lot of money' to invest at firsthand and second are the multinational brands who wanted to 'nationalize' their existence and borrowing the Indian essence, Sachin has carried for so – so long in his long career.
Tendulkar's net worth till date is estimated to be somewhere around USD 1,000,000 – which is equal to 62,660,000 Indian Rupees (PKR 1, 07,300,000). He is ranked on the 51st position on the list of world's most highly paid athletes.
Of all the brands, little master has endorsed over the years, if one wishes to list some down – the list would seem somewhat like this;
Pepsi, Canon, Airtel, Aviva Insurance; Nazara Technologies, Reliance Communications, Hutch, Britannia, HomeTrade, Sunfeast, National Egg Coordination Committee, Boost, Action Shoes, Adidas, Fiat Palio, Reynolds, TVS, ESPN Star Sports, G-Hanz, Sanyo BPL, MRF, VISA, Colgate-Palmolive, Philips.
It is uncommon for brands to dump their brand ambassadors the moment they retire or even performing below par; at times it is also included in the formal contract. But as Sachin comes close to finally 'hanging his jersey in the locker room', brands affiliated with Sachin don't really seem to be even considering another option.
"Even when the Master Blaster hangs up his boots, he will still have a job as a co-creator in the development of products reflecting his persona. We signed him keeping in mind all stages of his life" – Santosh Desai, MD and CEO of Future Brands.