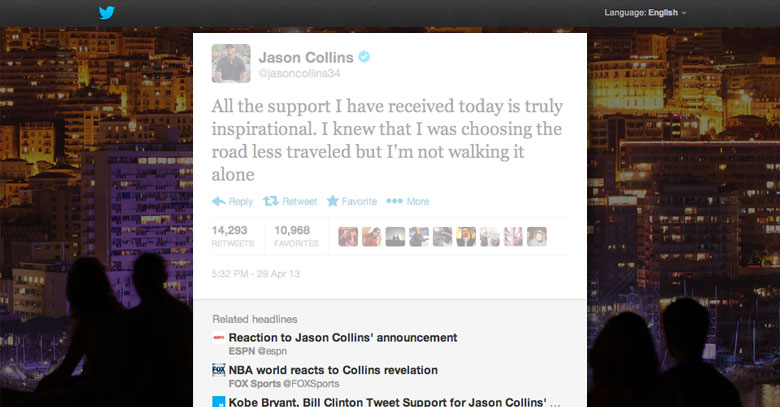 In recent developments, Twitter announced a new feature named as 'Related headlines'. According to this feature, any news article which embeds tweets will automatically get linked to the original tweet and the embedded article will be shown under the heading of 'Related headlines', just below the tweet.
Twitter hand-picked their initial preference of publishers whose articles would be linked to the original tweets.
In their official statement, Twitter quoted an example of Jason Collin, a famous American NBA player. Recently, Collin got emotional and thanked his fans on Twitter. His 'philosophical' tweet gained much hype and many news agencies wrote about it.
The article and news that covered Collins' story were then linked to his original Tweet automatically. The related headlines included articles from FOX, ESPN and even Mashable.
The implications of this feature can be termed dicey.
When the feature was announced, Twitter faced mixed reactions from the users. People did not seem pleased with the notion instantly. Twitter officials however assured that they will allow only certain approved News and/or articles to be embedded on the permalink page.
For now, as the misinterpretations are being officially cleared up, the feature can be foreseen as permanent member of Twitter persona.