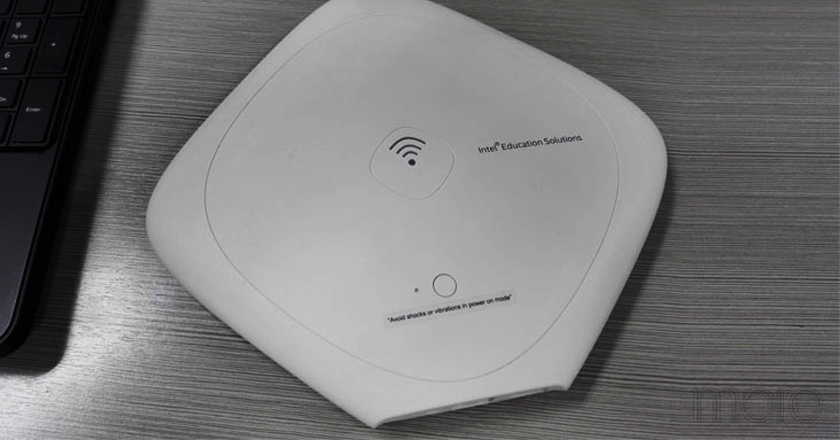 In accordance with the plan of digitizing the education system, Punjab government is working on creating e-libraries, accessible to the general public at public places, including shopping malls, hotels and parks.
The plan is to deploy Intel Education Content Access Point to upload text books, research papers, thesis, novels and books of famous authors in PDF formats for all to read. These content servers are portable devices that allow multiple low connectivity options, 5 hours of uninterrupted use in case of power failure, easy access through a number of devices and allows up to 50 users to access at a time. 
The Intel Content Access Point is easy to manage, has a storage capacity of 1 Terabyte and allows connecting to the main server using via Ethernet port, USB or 3G and 4G LTE mobile SIMs.
The government of Punjab plans to set up around 1000 of these content servers across Lahore by June 2015, in collaboration with Punjab Higher Education Commission and Punjab Information Technology Board.
The plan seems innovative and progressive but in a country like Pakistan it does not comes without its advantages. The first and foremost problem that the Intel server claims to combat is the obvious power issue.
In Pakistan, where load shedding is a norm, generators and UPS fail to keep up power for normal hours; a 5 hour server system is most likely to fail, especially in Punjab where the issue is more severe.
Next comes the issue of online security in Pakistan. With cybercrime rates high as it is, it will be easy for hackers to access these servers and tamper with not only security but also with the content uploaded.
Moreover, the viruses at these content servers, intentional or otherwise, can harm the devices that connect to them and download their personal information and other content. While these might be countered with firewalls and anti-virus softwares at devices, the risk still remains.