The legendary comedian of PTV's comedy show "50-50" fame, Majid Jehangir is in extreme need of nation's help, as the popular figure has been plagued by dire financial conditions and ailing health.
Once the star of Pakistan's embryonic T.V industry, he is now surviving a helpless life of an old man, with no soul to fend for his needs. Working at PTV for 20 years and devoting his early life in the rise of the comedy scene in Pakistan, the 64-year old now dwells in a rickety and worn-out two room apartment in Karachi's Moti Mahal.
Apart from making people laugh with his hilarious Qawali and Newscaster skits in 1979-1985's 50-50, Majid starred in four Pakistani movies and took part in more than 35 stage shows.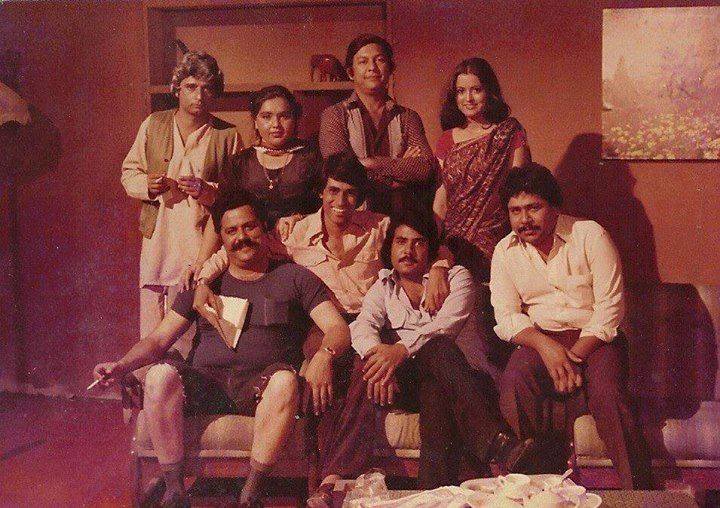 Many might not be aware, but Majid received various awards and accolade for his achievements in acting, all of them now sadly settle in dust in his home. The most note-worthy of them remains  Pakistan's highest civil award "Pride of Performance" presented to him in 1980 during the reign of Zia-ul-Haq.
After the closure of the six-year long 50-50, the veteran went to U.S.A but returned to Pakistan in love of his homeland. Since then, Jehangir descended to the darkness of life, with both health and finance becoming a nuisance for the comedian.
Exclusive: A Collection of Vintage Pakistani Print Ads
The Government's screaming silence in aiding the country's idol to battle the troubling times is making the matters even worse for Majid. However, it has been reported by ARY News today that the Sindh Minister for Culture and Tourism Sharmila Farooqui realized the gravity of the situation and rewarded Majid with a cheque of Rs 400,000 on behalf of  Sindh government.
As promised delivered the cheque of 4 lacs personally on behalf of Govt of sindh #culturedept 2 Maajid Jehangir#PPP pic.twitter.com/5GE18Dqygo

— Sharmila faruqi (@sharmilafaruqi) October 6, 2015
Majid Jehangir's tale is just one the many stories of our lovable, old legends who have served the nation with their blood and talent, only to be neglected and forgotten later in life. Truly, we all owe a lot these evergreen luminaries who have played a massive role in strengthening the pillars of Pakistan's entertainment industry.
Have something more to add to the story? Share your views in the comments below.