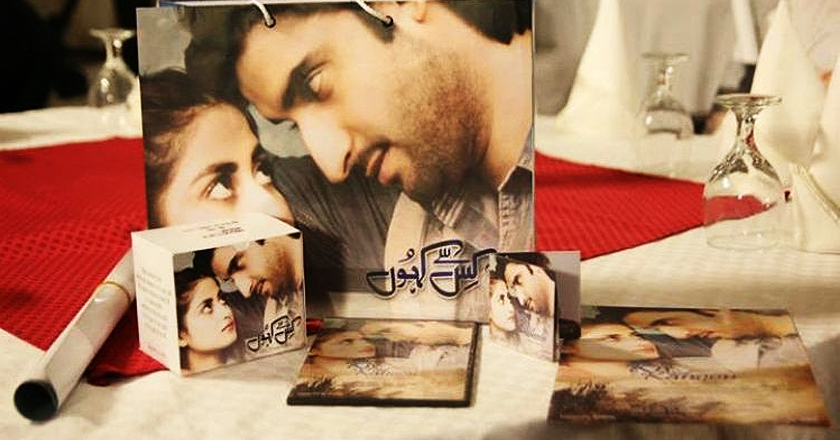 Coined as the channel of generations, PTV has been providing entertainment to Pakistanis since 1964. From black and white transmission with an office of 30 people till today, PTV dramas and shows still hold an important place in the entertainment industry of Pakistan.
However, the last 20 years has seen PTV fade as new local and international channels take over the media industry.
As part of their Golden Jubilee celebrations, PTV has decided to revamp the channel with a surplus of new shows to recapture its audience and get them glued to the TV screen like the early 1990s.
As part of the relaunch to restore the glory of the Golden days of PTV, the channel has launched its recent transmission with the titular theme song Har Lamha Zindagi sung by Fariha Pervez and composed by Sahir Ali Bagga.
The recently reinstated managing director of PTV, Muhammad Malik, is determined to make PTV once again the most watched TV channel of Pakistan. While talking about the relaunch, he said, "I agree PTV at present is not at a position it should be – of course there have been a few lapses made in the past. But it's a very strong brand – a national television – so we going to get it back and bring it in the list of top 3 channels of the country within four quarters of the year. We are here to stay and to lead." 
The new transmission will feature a number of interesting and more importantly updated documentary programs, magazine shows, dramas, talk shows and music programs. The most important highlight of this transmission will probably be the upcoming new 14 dramas that will have tough competition from those on-air at other channels currently.
Out of these 14, Oss, a Red Apple Pictures & RC Films Australia production, written by Wasi Shah, started airing yesterday and another anticipated drama, Kis Se Kahon, is slated for release on 7th December 2014.
Oss features Sania Saeed as the single mother struggling to survive in the society. When asked about her part in the drama, Sania Saeed, said, "PTV certainly has an edge over private channels because of its tremendous reach to the remote areas. I recently went to Nathia Gali for a shoot and people over there recognize me for the work I have done on PTV."
The drama is aired every Monday at 7 45 pm on PTV.
The other drama serial Kis Se Kahon features some of the top actors from the younger lot, Sajjal Ali, Agha Ali and Yumna Zaidi, and is written by Shahid Nadeem.
The drama was launched at a musical ceremony held in Islamabad on 27th November 2014, with renowned media and press personalities attending the event. The drama revolves around the conservative ways f parenting of our society and how it affects children growing up.
You can catch the drama at PTV every Sunday 8 10 pm.