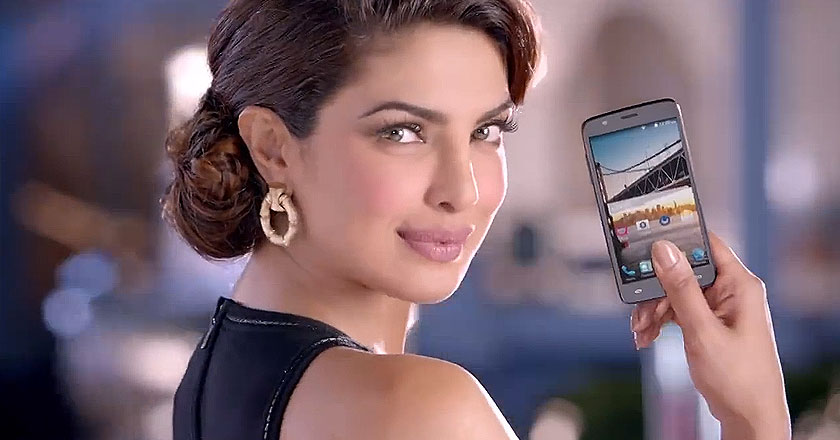 QMobile's Latest smartphone offering is the Linq Series of smartphones. The advertisement for Linq L10, Xp100 and X70 features Priyanka Chopra. The Advertisement has been shot by production house of The Vision Factory and directed by Asim Raza.
Priyanka Chopra ends the advertisement in the signature style which has been adapted in almost all Qmobile commercials which feature Celebrity endorsements.
The tagline has been adapted from the Noir series of smartphones to the Linq series. The Ad which runs a length of 50 seconds is mainly capitalizing on the mainstream Bollywood female celebrity's endorsement for the Brand.
There is nothing new or creative in the entire sequence and Priyanka Chopra, despite looking ravishing and graceful, is making a very run-of-the-mill appearance, stating the smartphone's specifications in a monotonous tone.  Needless to say when Kareena Kapoor and Sonam Kapoor endorsed the brand previously it was in a similar fashion.
The CEO of QMobile, Zeeshan Akhtar had stated regarding the new series that it is "more innovative, qualitative and is specifically tailored for youth."
Take a look at the Advert. over here: