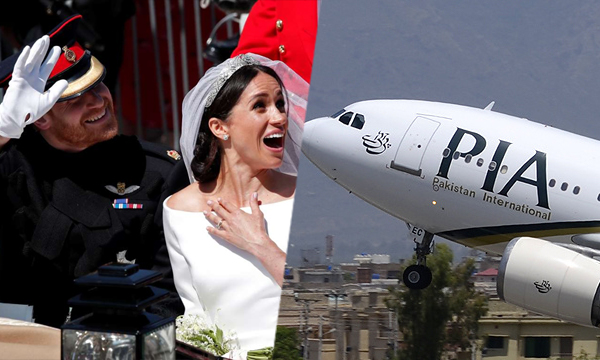 The royal wedding happened this weekend and people all over the world cannot stop swooning over the fairytale nuptials of Prince Harry and Meghan Markle.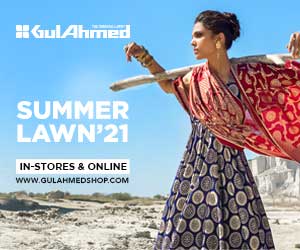 Cashing on this historic moment is our national aviation service, Pakistani International Airline (PIA). The carrier has now extended an invitation to the new couple in town to visit the Northern Areas of the nation.
Giving a throwback to the time Lady Diana came to Pakistan, PIA tweeted that it would be super cool if the Duke and Duchess of Sussex toured our breath-taking destinations.
We watched the #RoyalWeddding & remembered #PrincessDiana & her trip to the northern areas of Pakistan, & we thought how wonderful it would be for the newly weds to visit our northern splendours as well! So #PrinceHarry & #PrincessMeghan, we are ready, just let us know when! #PIA pic.twitter.com/2aVtnqxeZ4

— PIA (@Official_PIA) May 19, 2018
Sadly, PIA's move backfired!
While the aviation service tweeted this thinking it is a smart strategy, Twitterverse is having a field day trolling the living daylights out of PIA.
Poor PIA  didn't see this coming!
Apna haal dekho or apni batien dekho. Sharam ani chahye PIA walun ko

— Umar Khalid (@umarkhalid888) May 20, 2018
The sweet gesture has clearly turned sour for the airline.
Yeah I think it's safe to say they are not coming …hold your markhor

— Fumer (@fahadumeris) May 19, 2018
People are seizing the chance to vent out against the remorseful service.
Sorry to say, But that time PIA was the leader, but now PIA is looser. People wants to that PIA again. Please Learn from Emirates

— Amin Anwar (@AminAnwer) May 19, 2018
Ooops! #Achasorry
Kachra air line of world 🌍

— shabir khan (@shabirudin3) May 20, 2018
Jo Baat Hai!
Pehlay apnay logon ko tu time per le Ghar jaoo.
Expired Khan na Khilao.
Arrogant aur Badtameez staff khatam Karo
2number safarishi cabin crew, drug smugglers cabin crew ko jotay Maro.
Phir Kisi aur ko invite Kerna.

— Asif Ali (@Krasif1) May 20, 2018
True Story.
Its dangerous to travel by PIA with fake degree holder pilots/ crew and hundreds of staff.

— Mustafa (@unitian) May 21, 2018
Savagery at its best!
Sharam Tum Ko Magar Aati Nahin.

— Ali Raxa (@Aliraxa77) May 21, 2018
ROFL!
Begaani Shaadi Me Abdullah Deewana….

— Wasim Ak. (@Wasimakhtar321) May 21, 2018
The aviation brand vies hard to redeem itself in the eyes of its customers. However, its meager service adds to the growing backlash.
What do you think of this move by PIA?  Let us know in the comments below.
Stay tuned to Brandsynario for more updates.