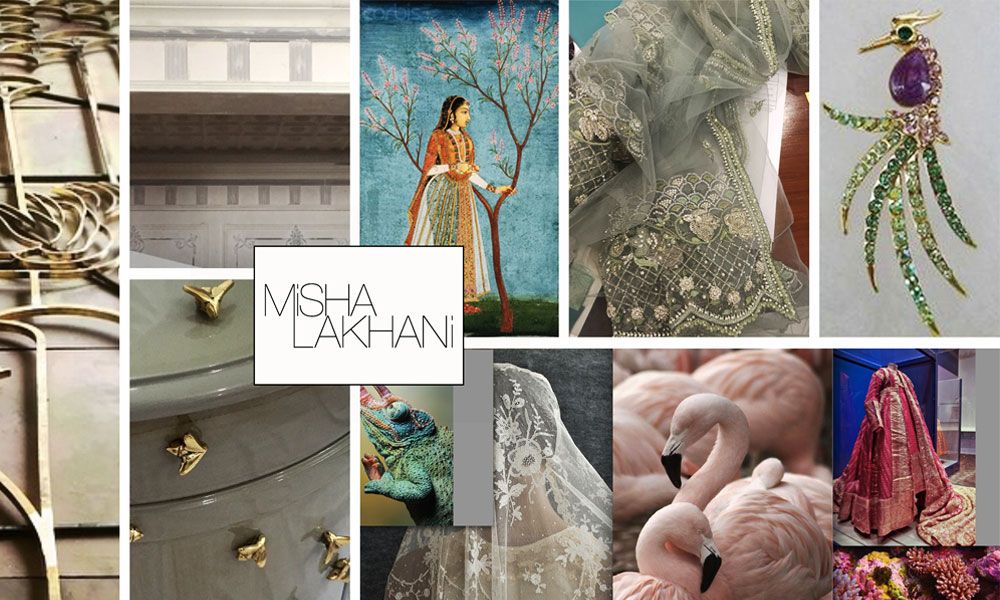 Misha Lakhani announces her bridal showcase in Lahore at #PLBW2015, followed by the launch of her ready to wear flagship store in Lahore, open to the public as of September 21st, 2015. Located at 12-A-III Mehmood Kasuri Road, Gulberg III, this will be the second standalone Misha Lakhani boutique in Pakistan.
For PFDC L'Oreal Paris Bridal Week, Misha Lakhani introduces the Wanderlust collection, which will also be available to view and order at the new Lahore flagship. Inspired by travel mementos, art deco design, Ottoman and old Indian craft and heritage, patrons can expect old-world charm, an eclectic fusion of textiles and vintage craftsmanship.
Speaking about the store launch and the brand's participation at PFDC L'Oreal Paris bridal week, Misha Lakhani has said; "PFDC L'Oreal Paris Bridal Week is a very professional platform and the bar is raised every year; it just gets better and better which is why we consistently show at this platform."
[fb_embed_post href="https://www.facebook.com/mishalakhani2012/photos/a.459049427453895.119423.426187750740063/1201440563214774/?type=1/" width="550″/]
"Further, our label has grown exponentially within bridal wear, formal wear and pret a porter in these last three years and to this end, this September also marks the launch of our flagship store in Lahore, of which we are delighted."
"It is our first step towards regional growth, of which our patrons can expect more with the soon to be launched Misha Lakhani e-commerce platform."
[fb_embed_post href="https://www.facebook.com/mishalakhani2012/photos/pb.426187750740063.-2207520000.1442295811./1138935369465294/?type=3&src=https%3A%2F%2Ffbcdn-sphotos-e-a.akamaihd.net%2Fhphotos-ak-xpa1%2Fv%2Ft1.0-9%2F11390057_1138935369465294_4314840912323353130_n.jpg%3Foh%3D07dac230af36dbcbd64b38887cb5c3e4%26oe%3D5662F2F5%26__gda__%3D1453703327_4f95276cc5e5c0da30c5c9ba0195dfdf&size=640%2C640&fbid=1138935369465294/" width="550″/]
The Misha Lakhani bride is best characterized as the bohemian heiress who challenges convention yet loves all things traditional. Wanderlust is based in the shades of sea green, placid blue, sage, peridot yellow, pink lemonade and rani pink with hints of gold, turquoise and plum whereas the fabrics range from georgette, tulle, velvet and chiffon to brocade, muslin, kathan and mehsuri.
Expect embellishment and detailing techniques including zardosi, ari, applique, vasli, beaten work, pearls, marori and kacha resham.
Key trends to look out for this season at Misha Lakhani are unexpected combinations and the understated statement: fitted high-waisted pants inside billowy angarkhas, kurti-lenghas, voluminous chiffon lenghas, oversized kurtis with skinnies and romantic dupattas.