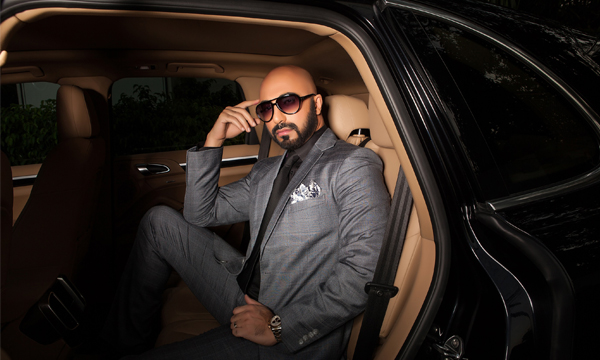 Pakistan's iconic courtier HSY is set to close PFDC L'Oreal Paris Bridal Week 2015 with the brands new F/W 2015 Couture collection.
Inspired by the heavens, the HSY collection is intricately detailed and extraordinarily feminine, which marks a return to a demure and softer color palette and silhouette reminiscent of HSY's work of the early 2000's, now represented in a context manifest of the wants and needs of the woman of today. With a strong focus on the use of fabrics both timeless and pure, HSY celebrates his true passion for embroideries and surface embellishment with this collection, combining his deep understanding of the Western silhouette with quintessentially Eastern embroideries. The collection draws on the lyricism of the heavens, channeling stormy pastels, the colors of the clouds in their full glory, and shades of blues and grays with metallic embellishments in charcoal silver and rose gold. For the collection, HSY will also be collaborating with edgy and exciting jewelry designer Zohra Rahman, whose work is best known for its inimitable signature.
"We are delighted to have been asked to close #PLBW2015 as the grand finale show. Our F/W bridal couture collection introduces entirely new embellishment techniques. We combine old techniques like baadla, naqshi ghanta, gota, and revive labor intensive techniques of the past with new age procedures of laser cutting, stone wrapping   and digital printing combined with hand painting and the use of crystal beading and French knots to create ethereal, heavenly textures on pure silks, chiffons and organzas" said designer Hassan Sheheryar Yasin.
HSY's "Couture F/W 2015" will be available on order at the HSY Studio in Lahore from the 1st October 2015.
For more information, please log on to their Facebook Page and their official website for details.