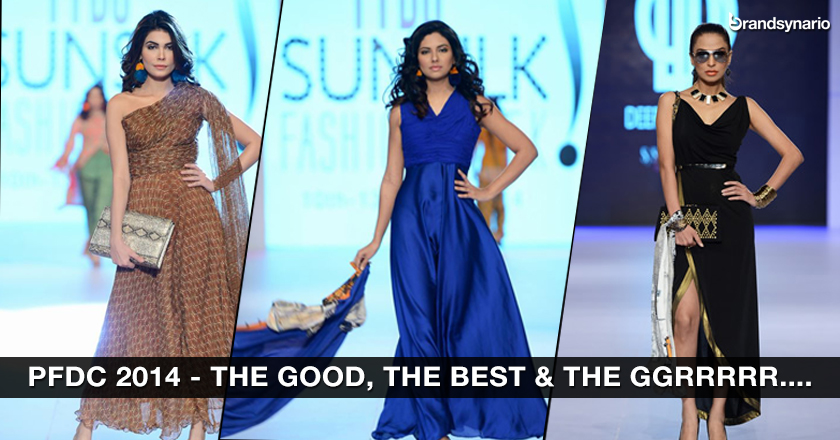 Pakistan Fashion reached another pinnacle with PFDC 2014 which concluded only recently.
The three day event showcased the best of Pakistan Fashion. The fashion show had its moments but like every good thing that betters with the time, Sunsilk PFDC 2014 might just be the best of all the preceding fashion shows.
While the fashion critics sat alongside the ramps speculating the artistry of the dresses exhibited, fashion enthusiast could only try and believe the spectacular spectacle of the country's biggest fashion show.
The scorching hot models seemed stimulating as ever in the three day long show – a rather refreshing spectacle – as some Pakistani models simply looked…ravishing or rather informally Ha-ba Ha-ba.
Fashion houses who rocked the three day fashion festival included Deepak Parwani, Karma, Elan, Fahad Hussayn, Khaadi and Ali Zeeshan.
Without further delay, let's have a look at PFDCs Good, Better and the Ha-ba Ha-ba…
THE GOOD
THE BEST
THE OH-SO-SEXY