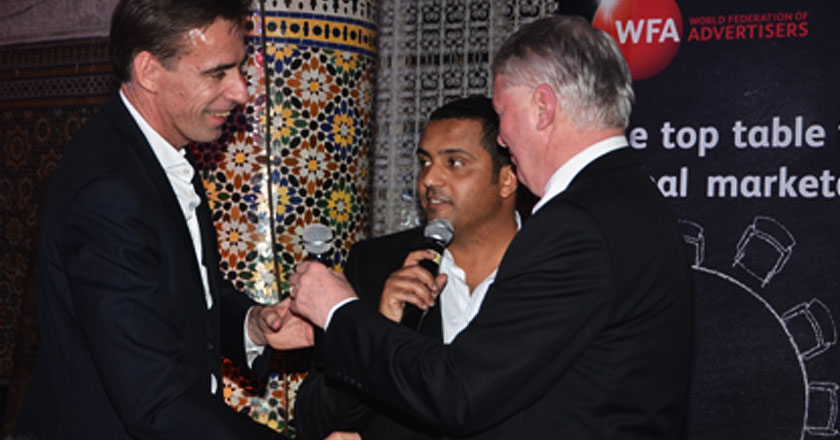 Pakistan Advertisers Society (PAS) received the WFA President's Award at the Global Marketer Week held inMorocco in March 2015.
The Award recognizes and honours "Industry Leadership Initiatives" that is most innovative and can significantly affect client-side marketers in making a real difference and offers the potential to be replicated in other countries.
Pakistan Advertisers' Society represents a unified voice of Advertisers; advocating and safeguarding their common interests and ensuring ethical and responsible practices in the pursuit of excellence in the field of advertising.
Competing against 56 National Advertiser Associations from all over the world, PAS won the "President's Award 2015" for its initiative 'Crackit', a one-day hackathon that brings the marketers and technology people together to hack a real marketing communication brief, against real life challenges, producing real and implementable solutions that leverages single or a combination of digital platforms. This year the activity was run in partnership with Nestle Pakistan with respect to their various brands.
Qamar Abbas, Executive Director, PAS said, "Crackit will help marketers and advertisers tap the technological expertise and solve their problems the 'new fashioned way'. We also see it as a gateway towards the startups of tomorrow; a place where imaginative developers, designers, marketers collaborate to shape the future of marketing, advertising and the media industry".