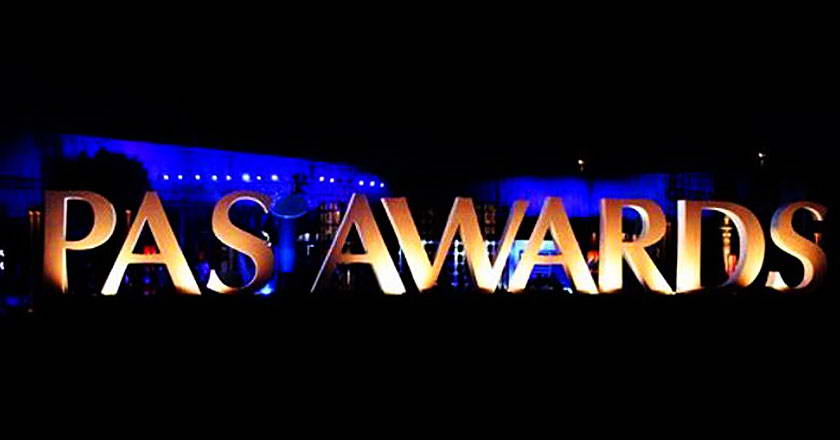 The PAS Awards 2015 was a fine night to be cherished; the well-organized, timely and a star-studded event full of jubilant award-winners took place at the Karachi Expo Centre on April 25th, 2015.
An evening of Whining and Dining is what was promised on the invitation cards for Pakistan Advertiser's Society's night of glamour-induced, brand-driven glitterati night and the evening bypassed expectations on all frontiers.
Running in its fifth year now, the PAS Awards have become an integral part of the Advertising Industry in Pakistan. This time around, there were 5 new categories in the Awards for the category of Passion for Pakistan, Best in Digital, Media Innovation, Best BTL Activation and Best Platform Award which aimed to honour the most creative geniuses in the marketing fraternity.
Hosted by RJ Khalid Malik, the award ceremony featured entertaining performances by FUSION, Rachael Viccaji, Zia Mohyuddin, Bushra Ansari, Jawad Ahmed and Sara Raza
The regular 21 categories spanned across various segments and almost all of the advertisements which marked a milestone hit the big screen for the year 2014, as winners or nominees. There was a total of 263 entries from all across brands and agencies from the country. However post-jury evaluation, the shortlisted nominees consisted of 68 brands and agencies from all over Pakistan.
The Awards were presented by Zong and powered by Microsoft and co-sponsored by Toyota, Olper's Lassi while English Biscuit Manufacturers and Dabur were associate sponsors.
The cavalcade of Brands and official partners included Brandsynario as the official online Media partner for the event. The overall event was well-managed, disciplined and flawlessly timed.
The Celebrities who presented awards included Ehsan Malik, Zhalay Sarhadi, Amir Paracha, Khurram Koraishy, Tariq Ikram, Shayan Malik, Michael, Rizwan Ahmed Siddiqui, Nadia Hussain, Kamran Khan, Mahira Khan, Romain Dequesne, Sarmad Ali, Azra Mohyeddin, Bahauddin Khan, Meera, Imran Aslam and Mujtaba Naqvi.
Here is the full set of winners for the night:
Check out the exclusive pictures of the event covered by BrandSynario: