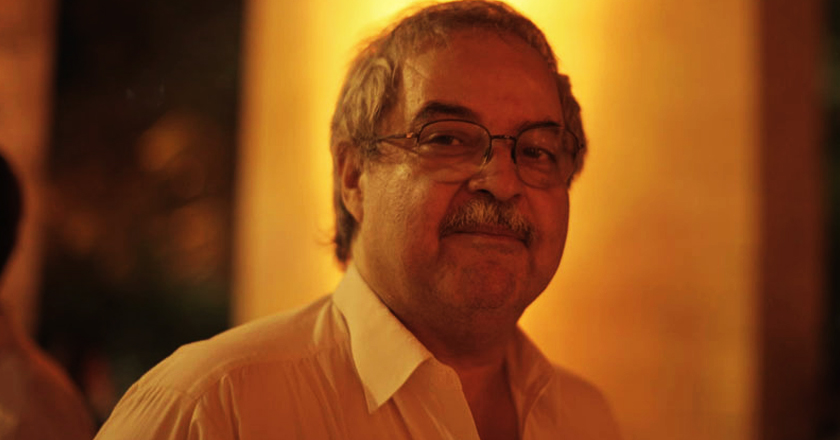 Pakistan Advertising Society has announced its 'Jury Chair of the Year 2015' – Mr Hameed Haroon, one of Pakistan's most prominent media personalities and Chief Executive Officer of the DAWN Media Group.
Mr Haroon has played a vital role in Pakistan's media and publishing growth over the years. The Dawn Media group publishes DAWN, one of pakistan's leading English newspapers that also has a large online presence on its portal www.dawn.com. Several magazines including Aurora ( marketing and advertising), Herald ( Current affairs) and Spider ( Information and communication technology) are also published under the Groups banner. Mr Hameed Haroon was instrumental in bringing Pakistan's first English lanuage channel "Dawn News" and also the Group's radio station FM 89.
Born in Karachi, Pakistan, Hameed Haroon holds a Master's degree in Regional Studies (East Asia) from Harvard University and a Master's in Political Economy and a Master's in Economics by Boston University.
He started his career in media in 1974 as Assistant Editor of 'Star' and became Chief Executive Officer of PHPL in 1998. He continues to serve as the president elect of the All Pakistan Newspapers Society (APNS), the representative body of all major newspapers and magazines in Pakistan (having served several terms including four consecutive terms from 2001-2008).
He was awarded the Sitara-e-Imtiaz, Pakistan's highest civil award in 2004 in recognition for his contribution to promote art and culture.
In 2006 he was conferred the Italian Order of Merit as one of the "most outstanding public personalities in Pakistan" on behalf of the President of Italy. March 2011 witnessed him receiving the Hilal-e-Imitaz, Pakistan's second highest civil and military award for his contributions in the promotion of the arts and culture in Pakistan.
He is Chairman Mohatta Palace Gallery Trust, Member Board of Governors Lahore Museum, Member of the Committee for the Protection and Preservation of Cultural Heritage Monuments and Member of the National Cultural Heritage Committee.
He was the co -curator for the exhibition titled "The Holy Sinner " held at Mohatta Palace that showcased the work of Sadequain, Pakistan's most well known artist. He also curated the longest running art exhibition in the history of Pkaistan entitled "The Jewel in the Crown – Karachi under the Raj 1843-1947" also held at the Mohatta Palace.
Hameed Haroon has published many books on art the most notable among them 'The Holy Sinner' a 600 page catalogue of the non-calligraphic works of Sadequain, Pakistan's reputed artist. He also published 'The Raj Library' a fascinating and comprehensive collection of 25 books on Karachi and its cultural hinterland.
Besides his varied interests Hameed Haroon is fluent in Mandarin, Chinese and has one of the largest private collections of paintings and books, notwithstanding rare maps, textiles and furniture.