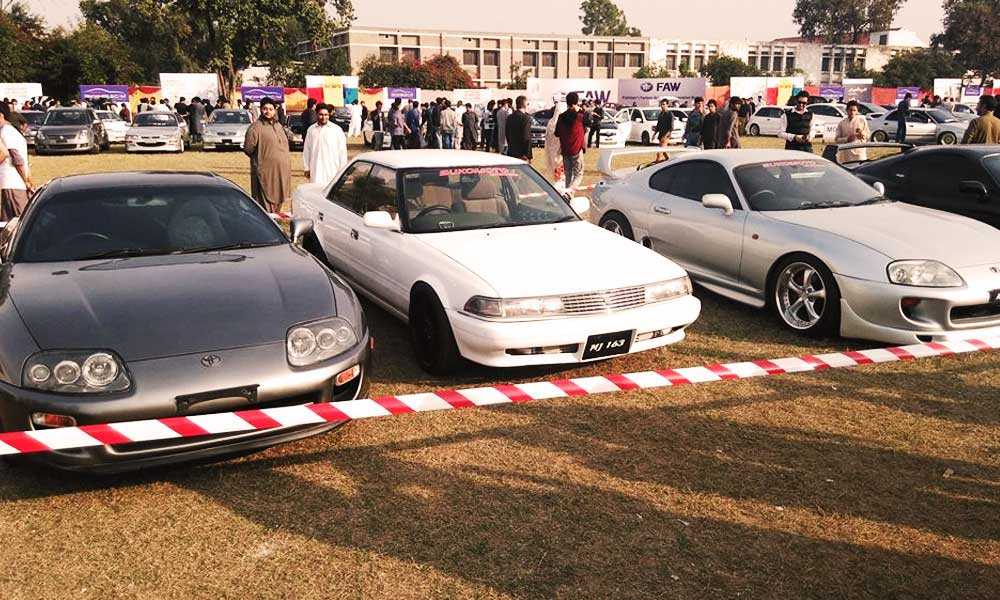 PakWheels.com, Pakistan's leading automotive website held the PakWheels Auto Show at Iqbal Ground, Faisalabad on December 6, 2015.
The show showcased more than 300 vehicles, featuring latest international cars and motorcycles. Also, PakWheels auto show displayed a range of super sports cars for the first time in the country such as Lamborghini Aventador and Ferrari F430.
More than 50,000 visitors were expected to attend this mega event along with various auto clubs and groups from Lahore, Peshawar and other cities. Speaking about the auto show, Suneel Sarfaraz Munj, Chairman, PakWheels.com, said, "PakWheels has always been at the forefront of providing car enthusiasts a platform to share and display their passion for automobiles. We are proud to host the first auto show of this magnitude in Faisalabad. It is going to be an unforgettable event for the people of the textile city."
The auto show in Faisalabad was the sixth instalment in the series of PakWheels Auto Shows being organised by PakWheels.com across the country. The online car portal has previously hosted the auto shows in Peshawar, Islamabad, Lahore, Multan, and Karachi.
PakWheels.com, formed in 2003, has become the largest community-based automobile website in Pakistan with more than 300,000+ registered car and motorcycle enthusiasts. Around 18 million pages are viewed on the site every month, with over 100,000 unique visits every day from over 600,000 people.
Having evolved as the leading online marketplace to buy and sell vehicles, www.Pakwheels.com offers market updates, reviews, comparative analyses and a dedicated blogging forum.
Read more: PakWheels.com Introduces 'Finance' & 'New Car' Sections
Stay tuned to Brandsynario for more updates!