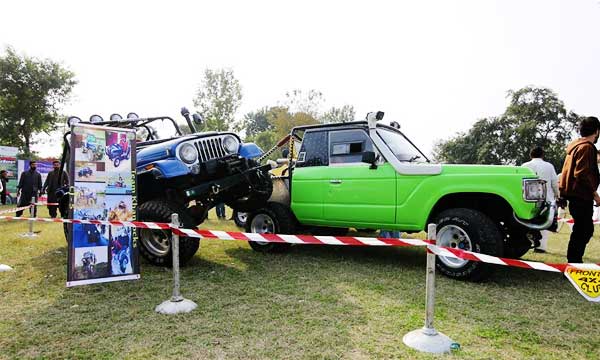 PakWheels, Pakistan's leading resource on automobiles, hosted an auto show at the Islamia College Cricket Ground, Peshawar on November 8, 2015.
The first ever exhibition of its kind in the city, the auto show was the fifth installment amongst the series of some of the largest auto shows ever organized by an internet brand. More than 300 of latest cars, international automobile brands, and motorcycles were featured in the show.
The auto show attracted well over 50,000 people in the audience and for their entertainment, apart from cars, there will be stalls offering local cuisine and unique handicrafts to maintain a festive environment.
PakWheels has previously organized successful auto shows in 4 cities across the country, including Islamabad, Lahore, Multan and Karachi.
See some event highlights in the pictures below: