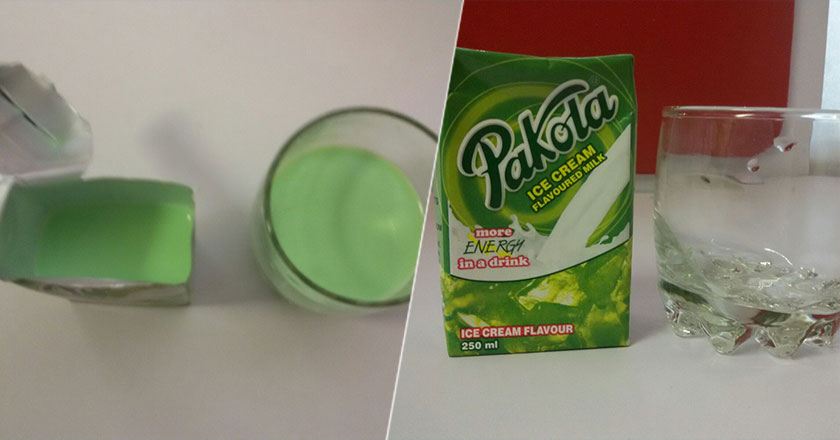 Following up with the social media outrage over shocking ingredients found in Pakola milk, the beverage brand has issued an official response given below:
Dear Valued Consumers,
At Pakola Products Limited, we adhere to the highest principles of health, safety, environmental stewardship and social responsibility.
As an ISO 22000, HACCP and PSQCA certified company, our strict quality control procedures ensure superior products to the end consumer and that is the reason we have been trusted by our loyal consumers for serving safe and healthy products that have been liked by all age groups for more than five decades.
This complaint cum propaganda seems to be a mala fide intention to harm our brand reputation and confuse our loyal customers with inferior brands – brands that failed to make an impact after repeated efforts and are still unable to produce and deliver the kind of quality and taste which we excel in and have been providing for many years.
Hereunder we have also investigated the case and noted things which can be easily observed in the posted picture on social media.
Firstly the color of the product shown in the picture is dark green which is different from our product, which has a light ice cream green color. Thus, we may easily be able to conclude that it is not our product but some kind of other material which has been shown with our product pack. Our ice cream flavored milk is easily available in the market and anyone can compare the color of our genuine product to the one displayed in the picture.
Secondly it is not easy to pour something in a closed Tetra Pak. In the picture, it is evident that the Tetra Pak has been tampered with and opened to intentionally pour another material in our product pack, representing it as a Pakola product pack.
We assure our consumers despite all the negative connotations that we will continue to deliver our products with the same quality and taste for our loyal consumers, so that there is no reason to be doubtful about our products at all. We take great pride in being a responsible and ethical company where we value our consumers the most and treat them as assets and our true strength.
However, we have initiated a proceeding with the FIA Cyber Crime to investigate the post further in order to avoid false accusations and intentional propaganda stirred to damage our reputation. We trust our consumers and they have confidence in us to avoid confusions and defaming rumours.
See some of the images of Pakola Milk taken to show the real color of Ice Cream flavor.