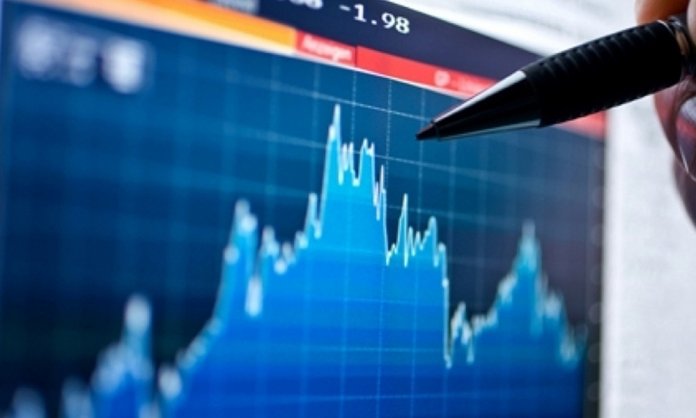 According to The Atlas of Economic Complexity, a research conducted by Harvard Kennedy School, Pakistan's GDP is projected to be 5.97% by 2025.
As compared to Centre for International Development's (CID) earlier reports,  this is a one-point proliferation in Pakistan's GDP. Previously, it was said to grow at 5% only by 2025.
Pakistan's GDP Growth Rate to Even Surpass that of China?
This means that Pakistan's economy is expected to grow at approximately 6% in a decade. Although Pakistan's economy of $300 billion cannot be compared to China's titanic economy of $12 trillion, Pakistan's growth rate is expected to surpass that of China by 2025. China's GDP growth rate will be 4.41% and that of Pakistan will be 5.97%.
The CID's predictions are based on a country's economic complexities, which includes the diversity and sophistication of the export capabilities, and the potential in them to expand their export boundaries.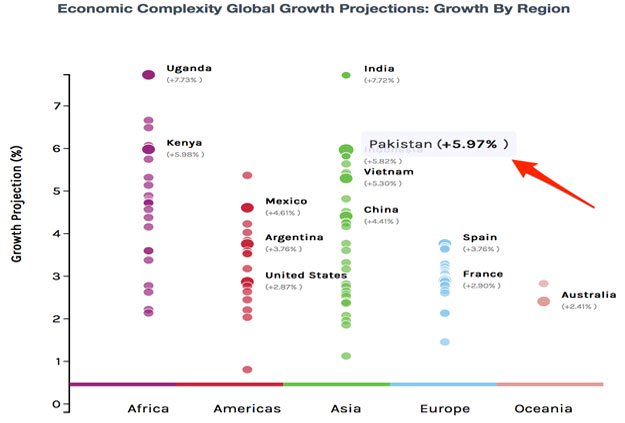 According to the Harvard study, the CID does not only pinpoint how rich or poor a nation is, but it can also predict the future growth more accurately. CID's predictions are about five times more accurate than the World Economic Forum's Global Competitiveness Index because it uses the measures of economic complexities to measure their forecasts.
India to Outdo Pakistan?
As per this report by CID, India's GDP will grow at an extraordinary rate of 7.72%, world's highest. Except for India, Pakistan will outdo all Asian economies in GDP growth.
The Harvard research depicts a picture which explains that the emerging markets will, in future, outpace the advanced economies.
Pakistan's economy is commodity based and the prices of commodities always remain under pressure. With the special economic zones (SEZs) being built in Pakistan under CPEC with China, Pakistan will get a platform where it will be able to move away from commodity based economy to value added good's producer.
It is apparent for a prolonged growth, Pakistan needs to chalk out a good strategy. It can produce and sell value-added goods both domestically and internationally. The domestic producers should now start exporting their products. The overall efforts by the smallest of the industries will help boost the economy of Pakistan to manifolds.
Contributed by: Umaima Nadeem