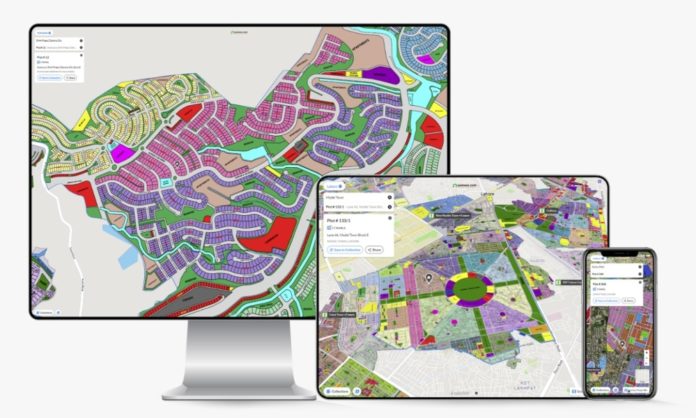 We live in a data-driven world, where the digital landscape is evolving every second. To become a global power amidst this digital revolution, it is imperative to master the realm of data-sciences, where the phenomenon of decision-making is powered by analytical information.
When it comes to holding an impressive global ranking in terms of data-driven solutions, Pakistan still has a long journey to cover. Our country's real estate sector, which is also its biggest investment avenue, had been majorly affected by this technological gap. Unfortunately, to date, the organizational culture of our real estate sector still relies on the age-old methods, which are mostly based on dusty old documentation and worn-out paper maps.
It may appear a thing of science fiction to you, but the world has now devised different ways of using satellite imagery and other advanced mapping solutions with the help of which you can virtually survey the entire location of a particular neighborhood, right from the comfort of your home.
Started in 2006 as a one-room startup and now serving as an industry leader, Zameen.com is revolutionising every aspect of property hunting in Pakistan with its data-driven solutions. It has introduced many innovative technologies to facilitate the property sector nationwide, acting as a catalyst for its digitalization over the years.
Zameen.com understands that 'location' holds key importance in terms of property sale. The entire process turns out to be extremely time-consuming and exhausting for the real estate dealers as property buyers and renters are required to physically visit the location frequently. So, to make things simpler and more hassle-free, the company has created a tool called 'Plot Finder'.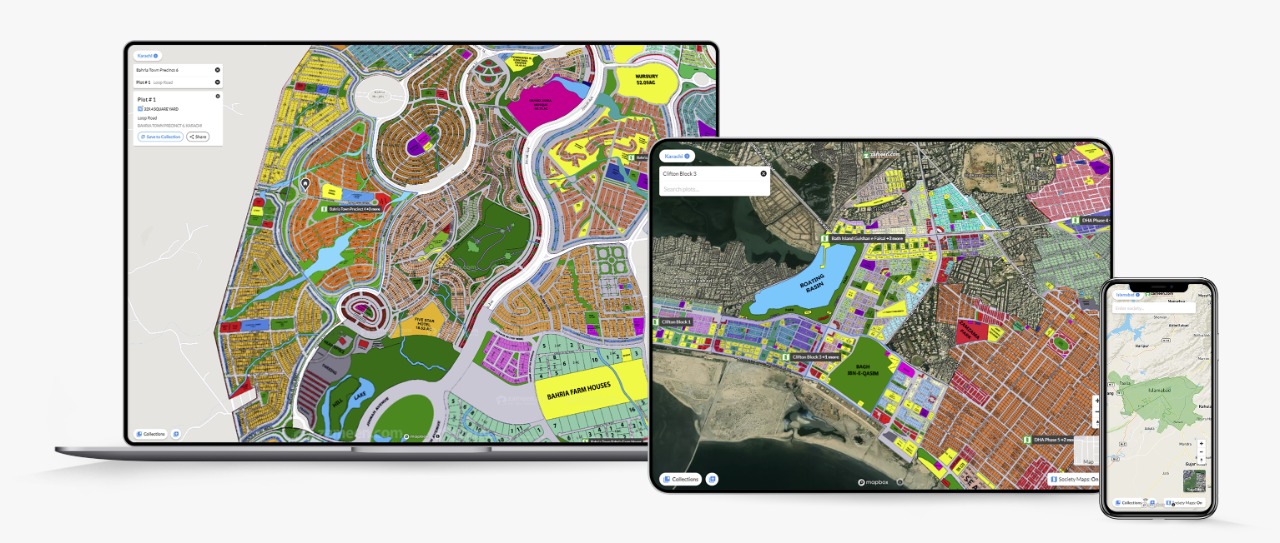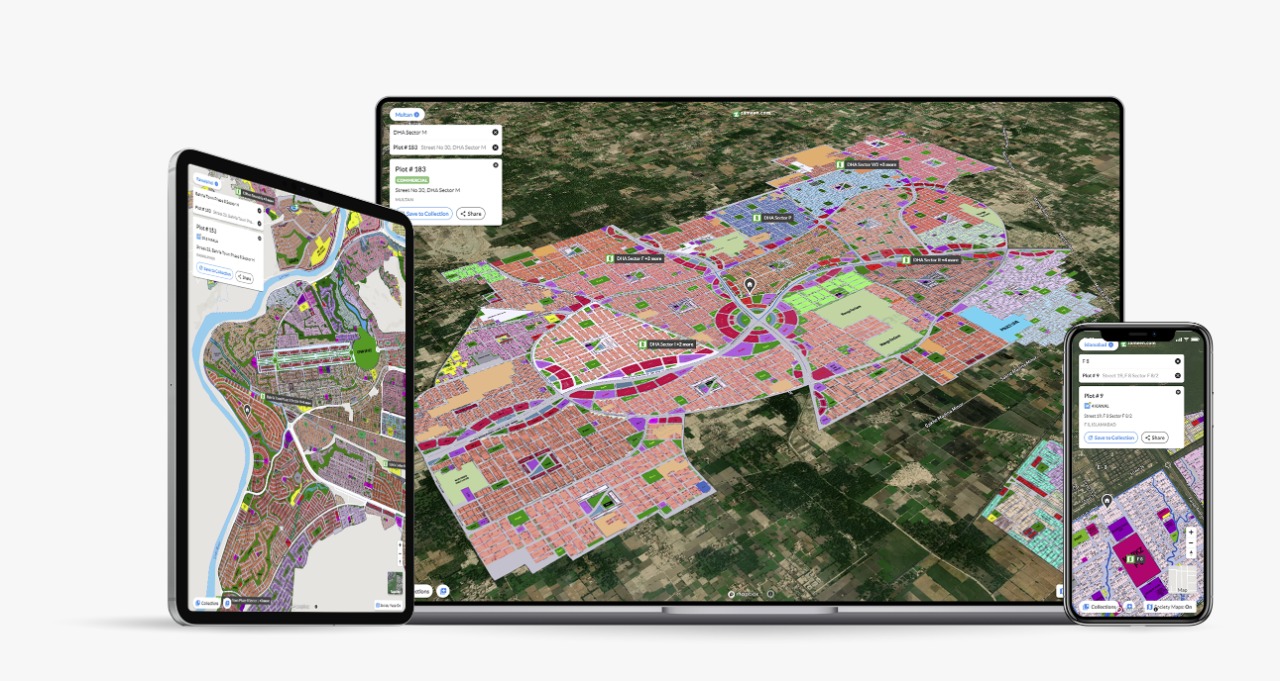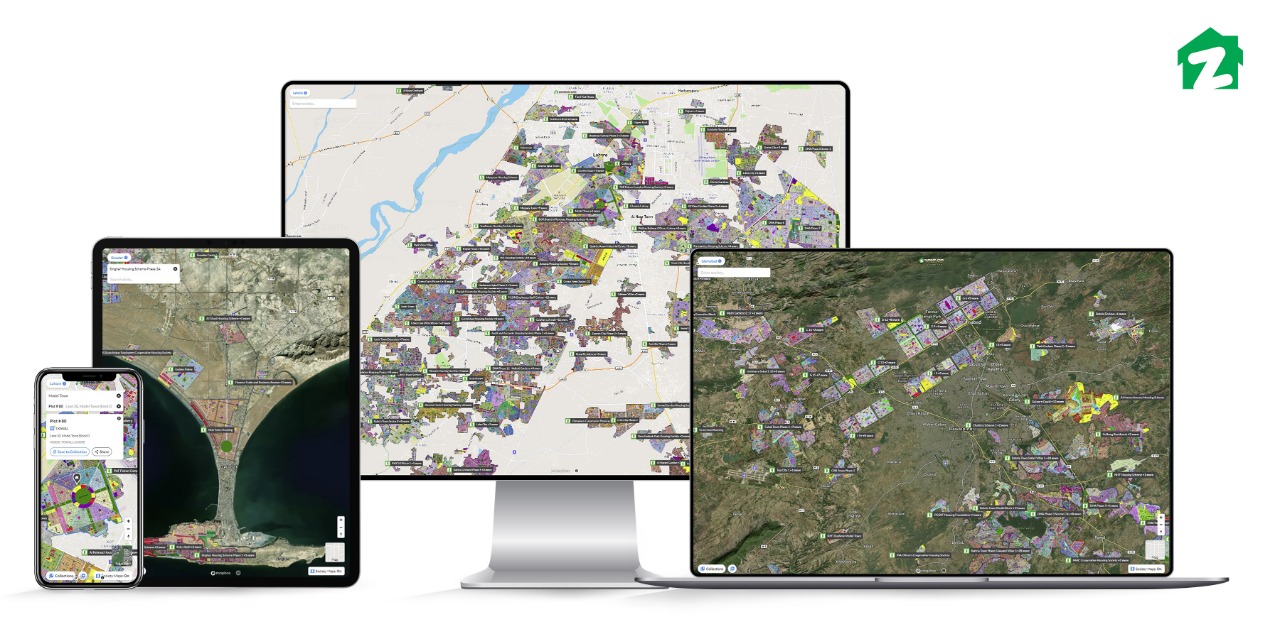 It is based on a highly-advanced technology that seamlessly fuses real estate data with interactive mapping solutions. Ever since its launch last year, Plot Finder is playing a very important role in terms of the digitization of the property landscape. The tool has mapped out all property types found in different major cities across Pakistan.
Plot Finder by Zameen.com: A Technological Breakthrough for the Real Estate Market
Plot Finder has been developed by the think-tank of Zameen.com's Research and Development (R&D) department. The biggest plus point about Plot Finder is that it is a free-of-cost tool. With the addition of housing societies and properties on a regular basis, the database of this innovative tool is getting bigger and bigger day by day. For the very first time in the history of the national real estate sector, virtual mapping solutions provided by Plot Finder are simplifying the concept of property search in Pakistan. Plot Finder not only focuses on localities on the whole but also individual properties so it is easier for people to virtually navigate through the available real estate options.
According to a recent announcement made by Zameen.com, the database of Plot Finder (Pakistan's first-ever map-based property search tool) now has more than two million properties. It provides fruitful assistance to real estate developers, buyers, and investors in terms of property hunting. The users of this digital feature now have access to detailed maps of over 1,500 projects, 5,000 housing societies, 50,000 public places, 150,000 commercial properties, and 2,000,000 residential properties. Well, that's not it. The developers of this tool have set eyes to map out every house, plot, apartment, shop, and other types of properties, aiming to put a myriad of information in the palm of the users.
How Zameen.com's Plot Finder Is Progressing to Benefit the Masses
Just after a year of its launch, Plot Finder has expanded its reach to 43 cities. It is providing highly accurate and updated digital society maps that are used by property buyers, sellers, agents, and the general public to search and locate properties. It has a real-time layout that helps users take a closer look at the location of the place that interests them. It now covers more than 80% of the property landscape in Karachi, Lahore, and Islamabad. This revolutionary tool comes with cross-platform support. It works flawlessly on different types of devices including tablets, mobiles, and desktops. It is supported by both Android and iOS devices and functions through the Zameen Mobile App.
After the launch of this innovative tool, our dependency on physical society maps has been evidently reduced. Now you can digitally access all attributes of plots: numbers, types, sizes, distances, etc. Using the latest satellite imagery technology, Plot Finder also allows you to visualize the properties and their surroundings.
The 'collection' feature of Plot Finder turns out to be extremely helpful for realtors. It is where they can store all their favourite properties, which they can access instantly at the time of sales pitches. Best of all, they can share the location and map of a particular property on social media channels like WhatsApp and Facebook with their clients through a simple click
An Unprecedented but Very Surprising and Welcoming Turn of Events
As discussed, Plot Finder has been designed to help out property enthusiasts However, in addition to that, tech researchers have recently discovered that this cutting-edge mapping tool by Zameen.com is also surprisingly being used by employees of food deliveries, commuting apps, and people belonging to different walks of life for navigational purposes. According to riders and drivers serving in different organisations, Plot Finder helps users reach their destinations by providing them with exact addresses. The user experience of this tool is even better than Google Map due to the increased locational relevancy.
It has been a thrilling discovery for the technical team that is maintaining and enhancing this mapping tool. Plot Finder is on its road to becoming the everyday guide for the people of Pakistan, fulfilling their varying navigational needs. The overwhelming success of the project is fueling the enthusiasm of its creators, who are now determined to make this tool more efficient, accurate, and easier-to-use. Witnessing unstoppable growth and groundbreaking advancements, Plot Finder will continue to play a prominent role in terms of uplifting the scope of technological influence in Pakistan's real estate industry in years to come.