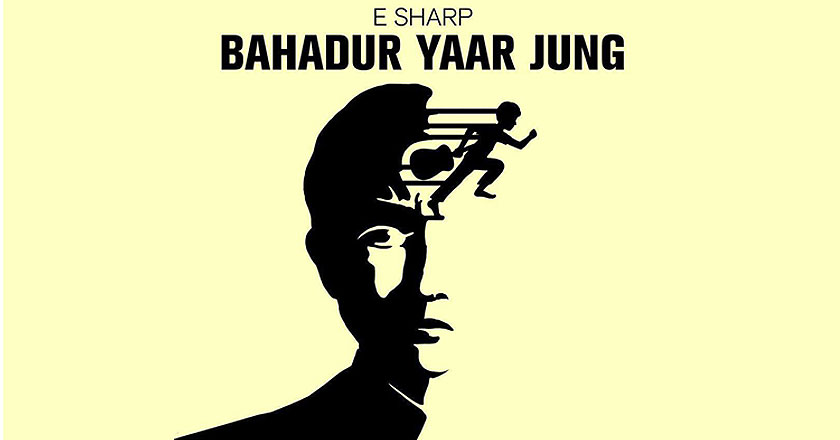 After spending close to a year in their self-made and self-financed studio, E-Sharp has finally risen with their first official album titled 'Bahadur Yaar Jung' (BYJ).
BYJ comes in at a time when Pakistani music has been short on original content, especially dedicated music albums.
As placed in words by E-Sharp, "We knew we were embarking on an unusual exercise but our passion for our music got us here. After months and months of songwriting, planning, jamming, recording, mixing, mastering and furious arguments we have come up with a 21 song concept Urdu rock album."
On the basis of number of songs, BYJ might be the album containing the most number of tracks in Pakistan's history.
But there's more to that, the album is just not a combination of random songs but all of the songs unfold the life story of the protagonist Bahadur (therefore important to listen to it in the correct order as on the back cover).
What follows is a roller coaster ride on the life of a struggling musician who abandons his dreams to become what the society wants him to be, only to find out that there's no happiness on the other side as well.
This album has been conceived, written, composed, arranged, performed, sung, played, recorded, mixed and mastered by the four masterminds i.e. Qumber Kazmi aka Qumbi, Anwar Ahmed, Ahmed Zawar & Zia Zaidi.
Listen to the band's latest album over here: