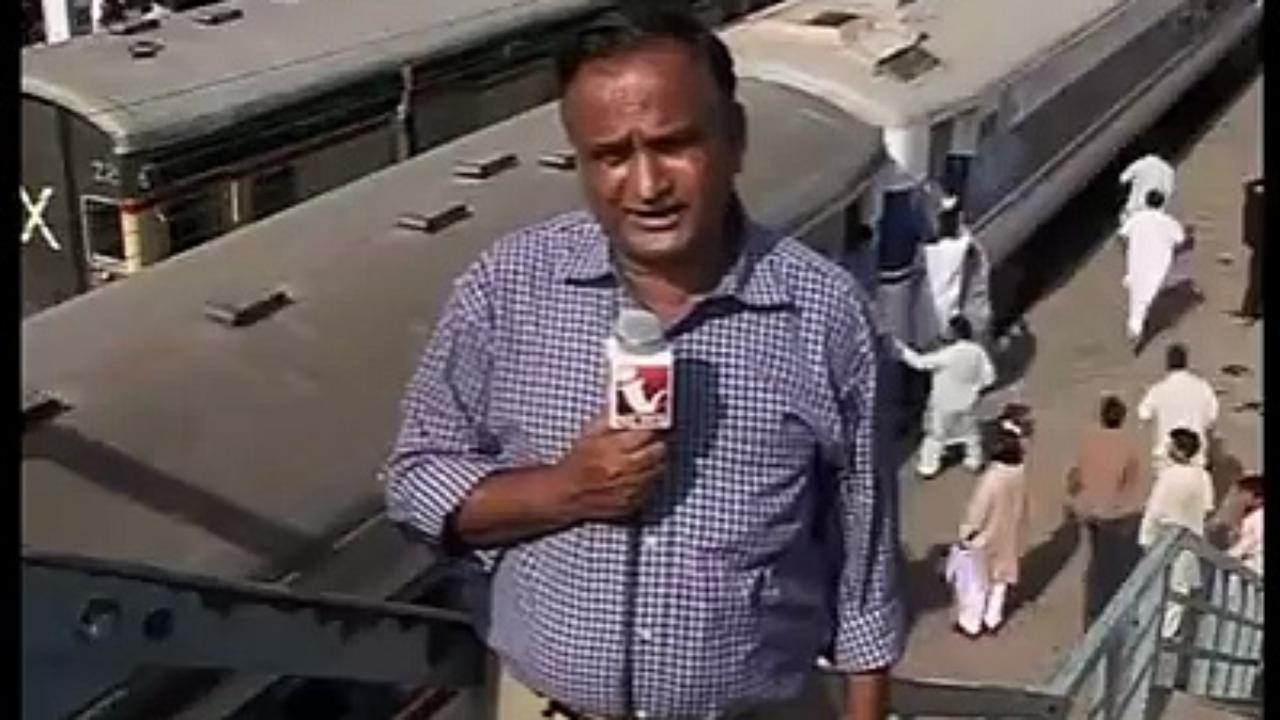 Pakistani senior reporter Chand Nawab, who inspired the Indian director Kabir Khan and rose to fame via Bollywood's Bajrangi Bhaijaan,  is in the news again – this time for being reportedly beaten up along with his team by the police at the Karachi Cantt Station.
Currently serving as a journalist  for Channel 92, Nawab was on an assignment regarding the departure of trains at the railway station.
According to the report by ARY, Chand Nawab was investigating the scalping of train tickets when a wrestle erupted on the spot. The reporter along with the DSNG driver and engineers were allegedly attacked by the cops present and the officials of the railway station.
Watch the video here: 
[iframe id="https://player.vimeo.com/video/140044519″]
Following the commotion, Sindh Minister Nisar Khuhro has taken notice of the whole episode and has commanded an inquiry on the issue.
However, it has not been confirmed yet whether Chand Nawab violated any rules of reporting during the coverage on the trains' departure time.
Pre-release of Salman Khan's Bajrangi Bhaijaan, his funny reporting video went viral on social media which was replicated by Nawazuddin Siddiqui in the Bollywood blockbuster.
Watch Chand Nawab's popular video here: