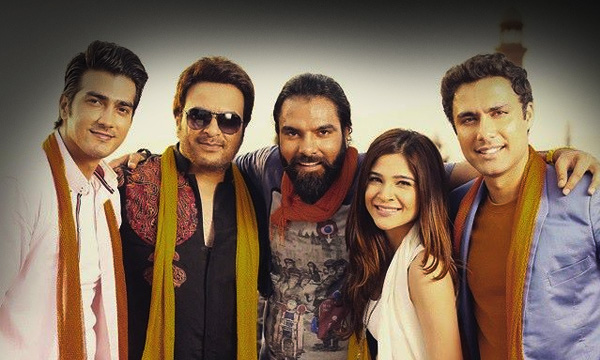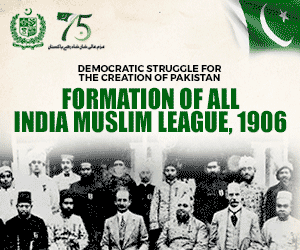 Karachi Se Lahore, the upcoming Pakistani movie, has released their BTS shots. It's a road trip movie which features how the group of these Lahore bound people find themselves, during the hilarious journey.
Watch Ayesha Omar's item song 'Tooti Frutti' here.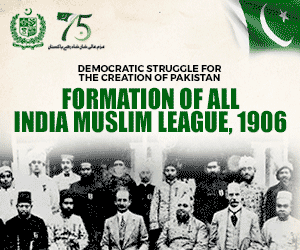 Karachi Se Lahore is a presentation by Showcase Films and is directed byWajahat Rauf.
Starring Javed Sheikh, Shehzad Sheikh, Ayesha Omer, Yasir Hussain, Aashir Wajahat, Eshita Syed, Ahmed Ali, Rashid Naz, Mantaha Maqsood.
The movie is slated to release all over Pakistan on July 31st, 2015.
View the behind the shots below:
[fb_embed_post href="https://www.facebook.com/KarachiseLahore/photos/pb.888624531171109.-2207520000.1434961500./968559859844242/?type=3&src=https%3A%2F%2Fscontent-fra3-1.xx.fbcdn.net%2Fhphotos-xtp1%2Fv%2Ft1.0-9%2F11141731_968559859844242_7173476874388996635_n.jpg%3Foh%3D9e48450b33666cbd1ba1ff30f7d35cc4%26oe%3D561EC1E6&size=640%2C640&fbid=968559859844242/" width="550″/]
[fb_embed_post href="https://www.facebook.com/KarachiseLahore/photos/pb.888624531171109.-2207520000.1434961500./966894403344121/?type=3&src=https%3A%2F%2Fscontent-fra3-1.xx.fbcdn.net%2Fhphotos-xat1%2Ft31.0-8%2F11288984_966894403344121_974482119891063331_o.jpg&smallsrc=https%3A%2F%2Fscontent-fra3-1.xx.fbcdn.net%2Fhphotos-xaf1%2Fv%2Ft1.0-9%2F11392838_966894403344121_974482119891063331_n.jpg%3Foh%3Dff5b9462ad63ee830075bf308ddc415c%26oe%3D55F24998&size=2048%2C1152&fbid=966894403344121/" width="550″/]
[fb_embed_post href="https://www.facebook.com/KarachiseLahore/photos/pb.888624531171109.-2207520000.1434961500./966271820073046/?type=3&src=https%3A%2F%2Fscontent-fra3-1.xx.fbcdn.net%2Fhphotos-xfp1%2Fv%2Ft1.0-9%2F10983212_966271820073046_8945373146734536436_n.jpg%3Foh%3D8492a1f9fa1a6665dc18d2e3ffab35bc%26oe%3D55ED111F&size=640%2C640&fbid=966271820073046/" width="550″/]
[fb_embed_post href="https://www.facebook.com/KarachiseLahore/photos/pb.888624531171109.-2207520000.1434961500./965977093435852/?type=3&src=https%3A%2F%2Ffbcdn-sphotos-f-a.akamaihd.net%2Fhphotos-ak-xtf1%2Ft31.0-8%2F11336819_965977093435852_3329592357751996231_o.jpg&smallsrc=https%3A%2F%2Ffbcdn-sphotos-f-a.akamaihd.net%2Fhphotos-ak-xfp1%2Fv%2Ft1.0-9%2F11350443_965977093435852_3329592357751996231_n.jpg%3Foh%3D99d5b0cbe4c951421483d1c1ebc0f12b%26oe%3D55EEBE4B%26__gda__%3D1445322690_975780bb0450f2a3ec1719842c369afb&size=2048%2C1152&fbid=965977093435852/" width="550″/]
[fb_embed_post href="https://www.facebook.com/KarachiseLahore/photos/pb.888624531171109.-2207520000.1434961500./963930786973816/?type=3&src=https%3A%2F%2Ffbcdn-sphotos-g-a.akamaihd.net%2Fhphotos-ak-xat1%2Fv%2Ft1.0-9%2F11295552_963930786973816_6355779836431556180_n.jpg%3Foh%3D8d4a652ab6bb0c9f6dad29a36d8f9e16%26oe%3D55E993D5%26__gda__%3D1441397258_c7ffeaf4216b8318bef8fe6f5e5e75c1&size=960%2C720&fbid=963930786973816/" width="550″/]
[fb_embed_post href="https://www.facebook.com/KarachiseLahore/photos/pb.888624531171109.-2207520000.1434961500./963927986974096/?type=3&src=https%3A%2F%2Fscontent-fra3-1.xx.fbcdn.net%2Fhphotos-xpa1%2Ft31.0-8%2F11228922_963927986974096_3634735647116663053_o.jpg&smallsrc=https%3A%2F%2Fscontent-fra3-1.xx.fbcdn.net%2Fhphotos-xta1%2Fv%2Ft1.0-9%2F11377283_963927986974096_3634735647116663053_n.jpg%3Foh%3Df2375a28eb9f4f233b17b23f4399f026%26oe%3D55E7F350&size=2048%2C1365&fbid=963927986974096/" width="550″/]
[fb_embed_post href="https://www.facebook.com/KarachiseLahore/photos/pb.888624531171109.-2207520000.1434961500./945771792123049/?type=3&src=https%3A%2F%2Ffbcdn-sphotos-c-a.akamaihd.net%2Fhphotos-ak-xfa1%2Ft31.0-8%2F11039699_945771792123049_8720713270507851621_o.jpg&smallsrc=https%3A%2F%2Ffbcdn-sphotos-c-a.akamaihd.net%2Fhphotos-ak-xpt1%2Fv%2Ft1.0-9%2F11167994_945771792123049_8720713270507851621_n.jpg%3Foh%3Da0fc31e81c5ebb3835a02ebe2a81be76%26oe%3D561D418E%26__gda__%3D1446063242_1f914410d66d1490035fb0e56f8cca8f&size=1280%2C720&fbid=945771792123049/" width="550″/]