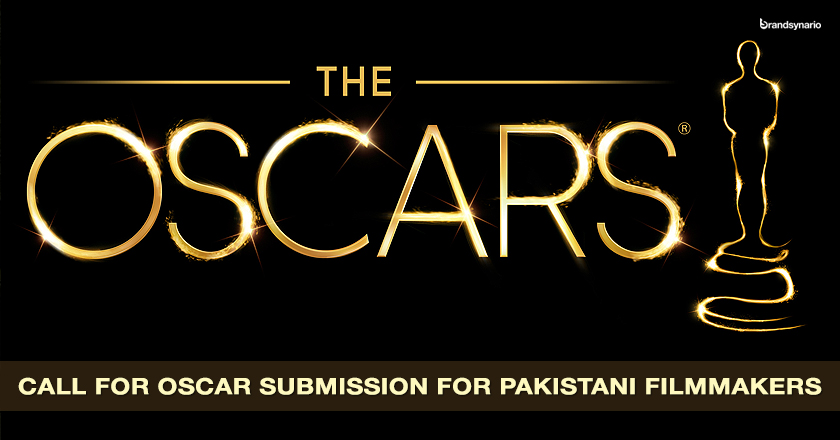 The Pakistani Academy Selection Committee invites Pakistani filmmakers to submit their films for Oscar consideration in the 'Foreign Language Film Award' category for the 87th Academy Awards by August 25th 2014, 5:00 PM [PST].
In 2013, the Pakistani Academy Selection Committee selected "Zinda Bhaag" as the first Pakistani film in over fifty years to be submitted for Oscar consideration in the 'Foreign Language Film Award' category.
The committee is chaired by Emmy and Academy award winning documentary filmmaker Sharmeen Obaid Chinoy and includes the following:
Mehreen Jabbar (veteran of the industry, with a prolific career as Director/Producer of gritty, hard-hitting films for Pakistani Television)
Mohsin Hamid (author of the novels Moth Smoke, The Reluctant Fundamentalist, and How to Get Filthy Rich in Rising Asia)
Ali Zafar (Pakistani actor, music composer and singer-songwriter)
Akifa Mian (writer, director and assistant professor of Film at Beaconhouse National University)
Framji Minwalla (professor at IBA whose research and teaching interests include Performance history, visual and cultural studies, film studies, media and communications and all forms of theory)
Samina Peerzada (film actress and director who has appeared in numerous films and television serials)
Iram Parveen Bilal (director of JOSH and CEO and Founder of Parveen Shah Productions, a film production company with offices in Pakistan and Los Angeles)
Meesha Shafi (actress, model and a singer who has appeared in Pakistani, Hollywood and Bollywood films such as Waar, The Reluctant Fundamentalist and Bhaag Milkha Bhaag)
Rohail Hyatt (Pakistani musician, songwriter and founder of Coke Studio)
Nadia Jamil (Pakistani actress known for Raat Chali Hay Jhoom Ke, Meray Paas Paas and Beauty Parlor)
The committee will choose one film as Pakistan's official submission for the, 'Foreign Language Film Award.'
  A foreign language film is defined as a feature-length motion picture produced outside the United States of America with a predominantly non-English dialogue track.
The criteria for eligibility is as follows:
1. The motion picture must be first released in the country submitting it no earlier than October 1, 2013, and no later than September 30, 2014, and be first publicly exhibited for at least seven consecutive days in a commercial motion picture theater for the profit of the producer and exhibitor.
2. Submissions must be in 35mm or 70mm film, or in a 24 or 48 frame progressive scan Digital Cinema format with a minimum projector resolution of 2048 by 1080 pixels, source image format conforming to ST 428- 1:2006 D-Cinema Distribution Master – Image Characteristics; image compression (if used) conforming to ISO/IEC 15444-1 (JPEG 2000), and image and sound file formats suitable for exhibition in commercial Digital Cinema sites.
3. The audio in a typical Digital Cinema Package (DCP) is 5.1 channels or of discrete audio, and that is the preferred audio configuration, although up to 7.1 channels is acceptable. The minimum for a non- mono configuration of the audio shall be three channels as Left, Center, Right (a Left/Right configuration is not acceptable in a theatrical environment).?The audio data shall be formatted in conformance with ST 428-2:2006 D-Cinema Distribution Master – Audio Characteristics and ST 428-3:2006 D-Cinema Distribution Master – Audio Channel Mapping and Channel Labeling.
4. The picture must be advertised and exploited during its theatrical release in a manner considered normal and customary to the industry. The picture need not have been released in the United States.
5. Films that, in any version, receive a nontheatrical public exhibition or distribution before their first qualifying theatrical release will not be eligible for Academy Awards consideration. Nontheatrical public exhibition or distribution includes but is not limited to:
• Broadcast and cable television
• PPV/VOD
• DVD distribution
• Internet transmission
6. The recording of the original dialogue track as well as the completed picture must be predominantly in a language or languages other than English. Accurate, legible English-language subtitles are required.
The Pakistani Academy Selection Committee will announce its nomination for award consideration on 15th September 2014.
The Academy Awards, now officially known as The Oscars, are a set of awards given annually for excellence in cinematic achievements.
The Oscar statuette is officially named the Academy Award of Merit and is one of nine types of Academy Awards. Organized and are overseen by the Academy of Motion Picture Arts and Sciences (AMPAS).