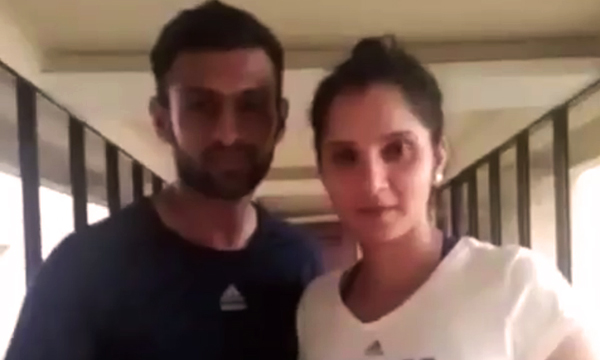 1,143 views
Our Dub-Smashing cricket players have been restricted by the Pakistan Cricket Board (PCB)! That's right, folks! No more funny lipsyncing or dancing  videos by our beloved men in green! The PCB has warned players against indulging in activities such as Dubsmash videos while on tour, according to Tribune.
Apparently, the officials over at PCB didn't like Shoaib Malik's Dubsmash debut with Sania Mirza celebrating Pakistan's victory over Sri Lanka in the third ODI in Colombo.
Read More: Yuvraj Singh Responds to Shoaib-Sania Dance Challenge
"Players involved in the video were censured by the PCB and they were told that they would be sent back if anything like this happened again," the source said, referring to Malik's Dubsmash video.
The Dubsmash video also featured Ehsan Adil, Babar Azam, Mukhtar Ahmed, Muhammad Irfan.
View the video below:
When bae comes to watch you play….Abhi Toh Party Shuru Hoi Hai With lots of love from @MirzaSania & I from Colombo pic.twitter.com/JreRtoxPDv

— Shoaib Malik (@realshoaibmalik) July 20, 2015