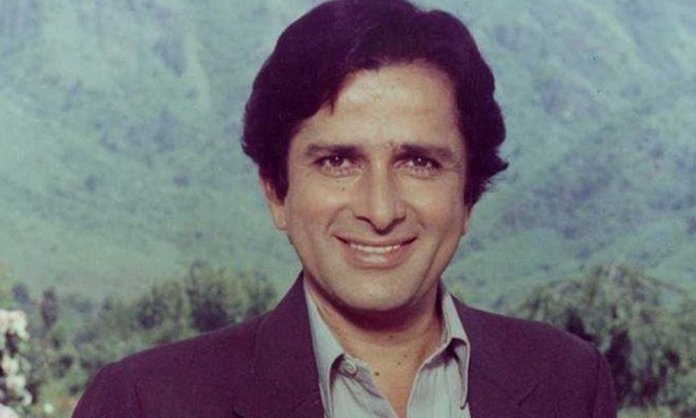 A wave of melancholy has swept over Bollywood as the industry stalwart, Shashi Kapoor 7passed away at the age of 79.
The romantic screen superstar of the 70s and the ultimate charmer was reportedly suffering from kidney problems.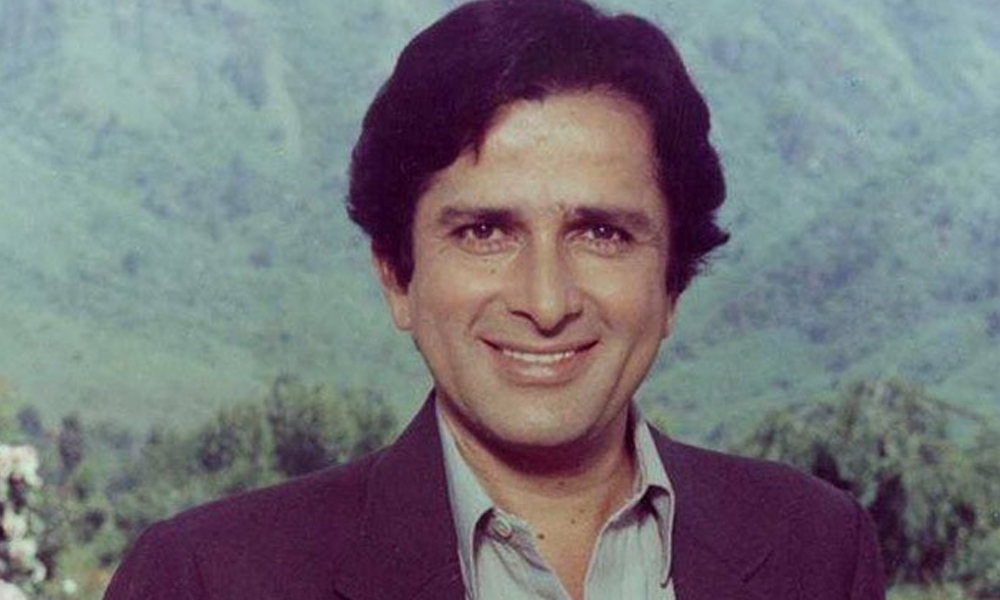 "Yes, he has passed away. He had kidney problem for several years," his nephew Randhir Kapoor told media.
Many might not know, Kapoor was India's first international superstar and acted in over 175 films. He was a popular commercial actor, appearing in films such as Jab Jab Phool Khile, Waqt, Deewar, Kabhie Kabhie, Trishul and Namak Halaal.
He also appeared in several movies alongside Amitabh Bachchan including Deewar, Shaan, Suhaag and Namak Halaal.
He even worked in Jinnah (1998) for which he visited Pakistani cities Karachi and Lahore.
While Indians are mourning over his sudden demise, Pakistani stars too are leaving no stone unturned to pay their respect to veteran actor-producer.
RIP Shashi Kapoor. One of the finest and most charming actors to have graced the silver screen pic.twitter.com/wgaJgYrt22

— Humayun Saeed (@iamhumayunsaeed) December 4, 2017
A very kind man & a great actor , I met #ShashiKapoor in Karachi on the set of the film #Jinnah. He was co-starring with Christopher Lee. #Shashi always believed in peace & harmony among neighbors. Free at last. (RIP) https://t.co/xmZTVpLCpK

— salman ahmad (@sufisal) December 4, 2017
RIP #ShashiKapur sir. Your infectious smile, charm and iconic renditions will always remain.

— Ali Zafar (@AliZafarsays) December 4, 2017
At a loss for words as veteran actor #ShashiKapoor passes away. Spent countless hours watching movies of this legendary and charming actor while growing up. Rest in peace, sir. pic.twitter.com/yEZ7YTmKeJ

— Shafqat Amanat Ali (@ShafqatAmanatA) December 4, 2017
Some people come in this world and leave an everlasting impression, #ShashiKapoor was one of them. The star will be missed by many generations! pic.twitter.com/RXj1ot36I7

— Naz Baloch (@NazBaloch_) December 4, 2017
RIP #ShashiKapoor Ji! Our heartfelt condolences to the Kapoor family !
"Mere Paas Maa Hai".
(A Wonderful Dialogue from one of his Feature).

— Javed Afridi (@JAfridi10) December 4, 2017