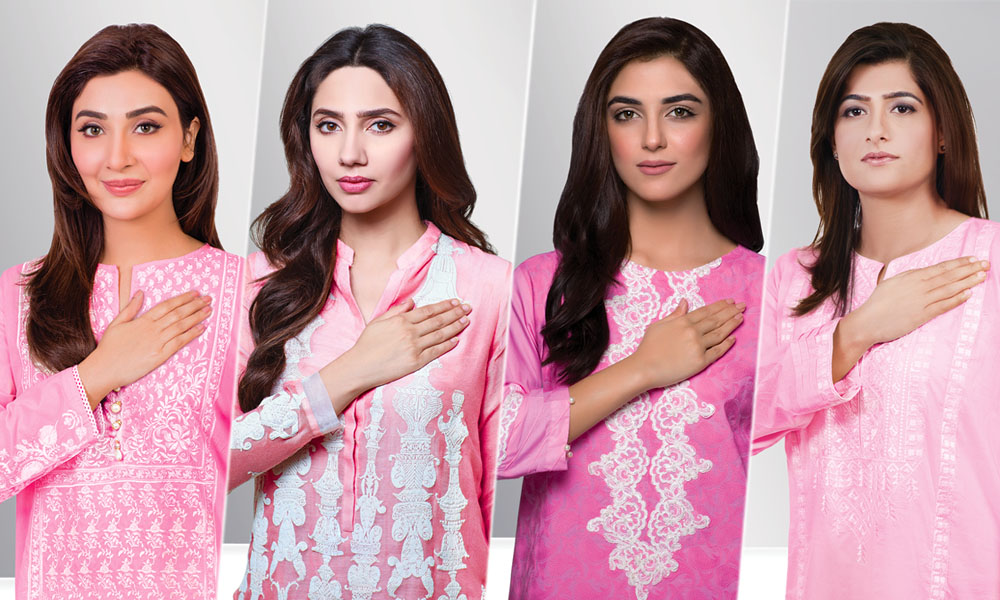 Breast Cancer is one of most common forms of cancer amongst the women across the world. If caught in time, the 5 year survival rate is nearly 99%. Unfortunately by the time most women get diagnosed, it is too late. October has been designated as the Breast Cancer Awareness month. Numerous campaigns are run with the sole purpose of spreading awareness about this disease. One such campaign is currently in motion by Shaukat Khanam Memorial Hospital.
Leading Pakistani celebrities have joined hands to fight Breast Cancer. Since the success of treatment lies in early detection and treatment, these celebrities urge women to undergo regular screening. Pakistan has one of the highest rates of Breast Cancer in Asia. All women under 40 should conduct regular self-examinations while those over 40 should go for mammography once a year.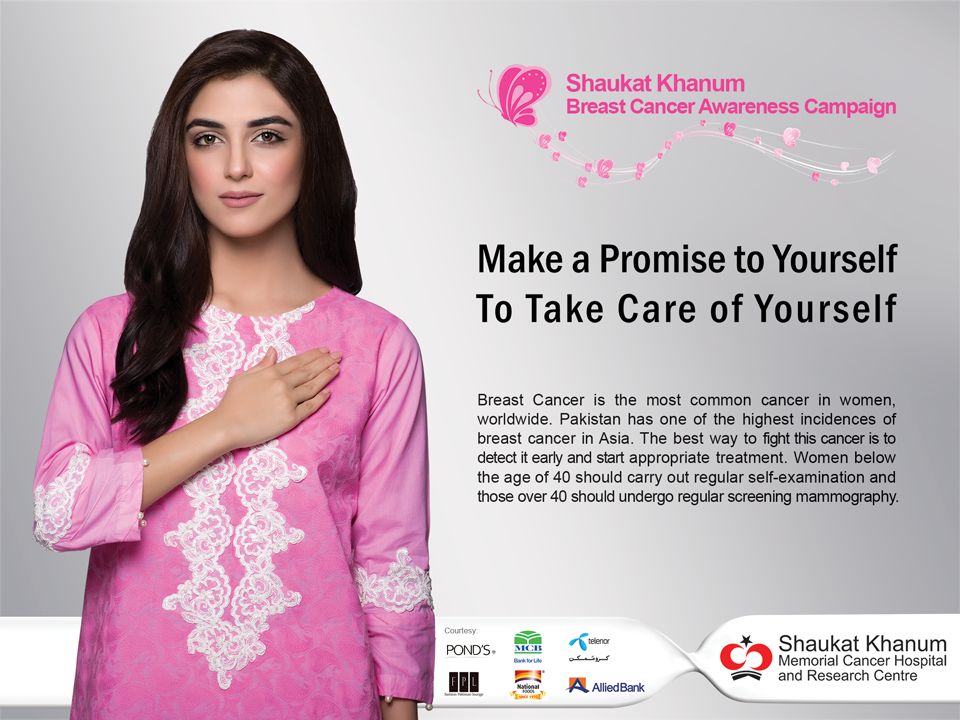 Pakistani Celebrities Mahira Khan, Maya Ali, Aisha Khan and Sana Mir have come together with Shaukat Khanum Memorial Hospital. Videos featuring them have gone viral. In these videos they stress the importance of regular screenings.
Support the movement by raising your voice against the disease. You can also join the conversation using the following hashtags:
#ApnayApSyWadaKaro
#SKM_BCA_Campaign
Signs and Symptoms of Breast Cancer
If you experience the following symptoms of Breast Cancer you should seek immediate treatment.
A lump in a breast
A pain in the armpits or breast not related to periods
Pitting or redness of the skin of the breast
A rash around (or on) one of the nipples
A swelling (lump) in one of the armpits
An area of thickened tissue in a breast
Discharge from the nipples; sometimes it may contain blood
The nipple changes in appearance; it may become sunken or inverted
The size or the shape of the breast changes
The nipple-skin or breast-skin may have started to peel, scale or flake.