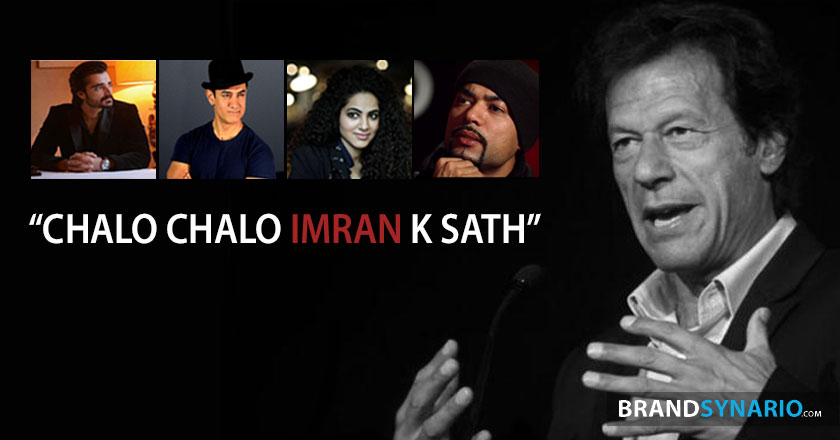 "Chalo Chalo Imran k Sath!" 
These words convey some of the most heartfelt hopes of a massive Pakistani crowd that is adamantly sitting outside not only within the Red zone, Islamabad but also in Pakistan's largest metropolitan city i.e. Karachi.
Imran Khan's Azaad March Dharna is probably the biggest ever Pakistani peaceful protest that has ever taken place. 
It is not an usual sight to see such a big crowd marching down the streets of any country for one common cause but once there – It is a revolution.
The arderlaine is rushing – Emotions are alive – Patriotism is high and hope, is all we have got!
See it all in the photos below:
To state the obvious, these are not paid supporters and neither is this paid content. 
The motivation for protests has risen to such a heightened level that people, despite living on the streets, are still holding firmly to their stance.
Even celebrities from all around are now making their way out onto the streets like Junaid Jamshed and Hamza Ali Abbasi (yes, even the all famous Pyarey Afzal was there).
Here, have a look:
Celebrities who couldn't make their way down to the protests are using social media to show their support for Imran Khan's long march.
The list is growing in numbers and includes some famous names like Waseem Akram, Miandad, Annie Khalid and even the all-time famous Punjabi rapper Bohemia as well as the Bollywood superstar Imran Khan.
I wish I was at the long march right now #AzadiMarchPTI #WeWantNStoResignNow
— Annie Khalid (@annie_khalid) August 15, 2014
Dear @ImranKhanPTI you're our hero! A role model like no other. I salute your soul sir. Lets go! — BOHEMIA (@iambohemia) August 21, 2014
Watch Pakistani TV actors, Kasif Mehmood and Iffat Umar support Imran Khan at Lahore Dharna. 
When there is no poor or rich, no literate or illiterate, no white or black but each and every one equal and united for one common cause as a nation; it is at times like these I feel proud to belong to a land that I call my home, Pakistan.
Disclaimer: The views expressed are those of the author and do not reflect the official policy or position of Brandsynario