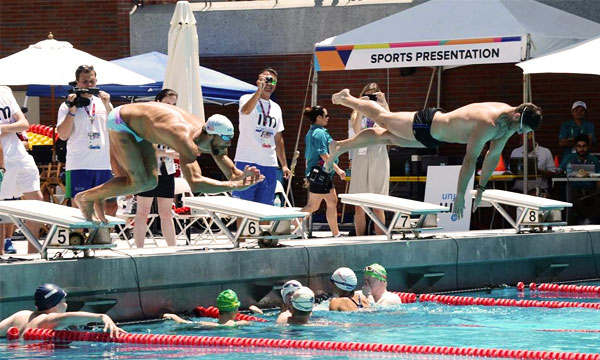 Asim Zar, Pakistan Special Olympian has brought honor to our country by winning the first Special Olympics gold medal in the swimming category at Uytengsu Aquatics Centre in Southern California.
Zar won the gold medal in the 100-meter freestyle swimming competition in Special Olympics 2015 games.
The 27-year-old Olympian had won several laurels for the country.
Zar also won the Special Olympics Summer Games in Division M14 of the swimming final. However, he was later disqualified for unknown reasons and Jamaica's Jonathan Lowe was awarded the gold.
He was also a star athlete at the Special Olympics 2007 in China, bagging two silver medals in the 400-metre race and long jump.