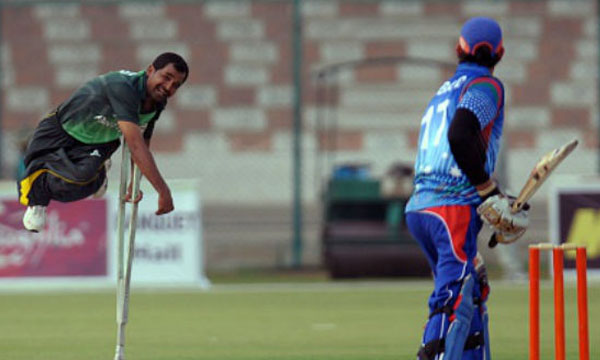 Cricket lovers! Get ready for some serious Pakistan versus India action once again as the National Disabled Cricket teams of both the countries gear up to face each other on September 6, i.e. Pakistan's Defence Day, as part of the five-nation ICRC International Cricket Tournament, set to begin on September 2, in Bangladesh.
Major (retired) Hasnain Alam will be leading the 16-member Pakistani national team to Bangladesh, having left to attend the tournament early today from Karachi. The five-nation tournament is being organized for the first time by the International Committee of the Red Cross (ICRC) in association with the Bangladesh Cricket Board for cricketers with physical disabilities.
Read more: Defence Day 2015- Huge Pakistan Flag to be Unveiled at Sea View Karachi
Major Alam was equally ecstatic to be a part of the history, given that the two arch enemies from across the border will battle it out on the Defence Day. He commented that the team is well-prepared, in high spirits, and will do its best to beat India.
Related: Pakistan T20 Super League Hosted in Qatar-Schedule Announced
We wish all the best to the special heroes of the disabled cricket team and are sure that they will bring the victory home!