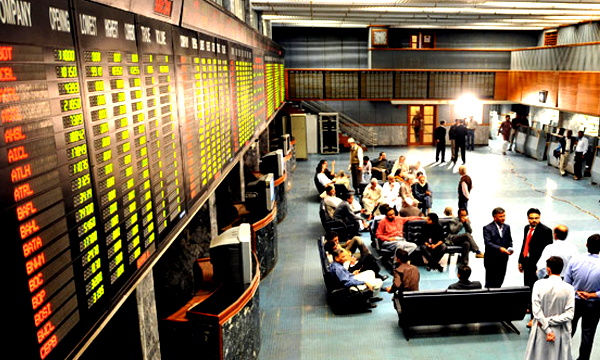 On Monday, the Pakistan Stock Exchange was launched by Finance Minister Ishaq Dar in an inauguration ceremony in Islamabad.
The Pakistan Stock Exchange began operating officially on Monday and has replaced Karachi, Lahore and Islamabad's Stock Exchanges as all 3 of them will be formally incorporated into the joined PSX. This integration of all 3 major exchanges is supposed to create strategic partnerships and facilitate implementation of new-age technology.
Pakistan's Most Noted Individuals Form Exclusive Whatsapp Group
According to Ishaq Dar, a number of countries have shown interest for investment in Pakistan in different fields. Radio Pakistan reports that Dar had this to say, "I think Pakistan has a great future and I have great faith but we still have to go a long way."
"Now the predictions are that Pakistan will take off and the PSX will play a critical role in this process."
The inauguration ceremony was attended by government officials and all dignitaries as well as international fund managers and all related personnel.
Pakistan Stock Exchange Ranks in World's Top 10 Stock Markets
This move was part of the Stock Exchange Demutualisation and Integration Act 2012 which was approved by the parliament.
This move will help in creating stabilization for Karachi's Stock Exchange and bring the Lahore and Islamabad's Stock Exchanges at par with global markets.
The move will also prove to be beneficial to traders because it promises to provide an opportunity to traders to trade their shares locally because the regional Exchanges were limited to certain companies only.