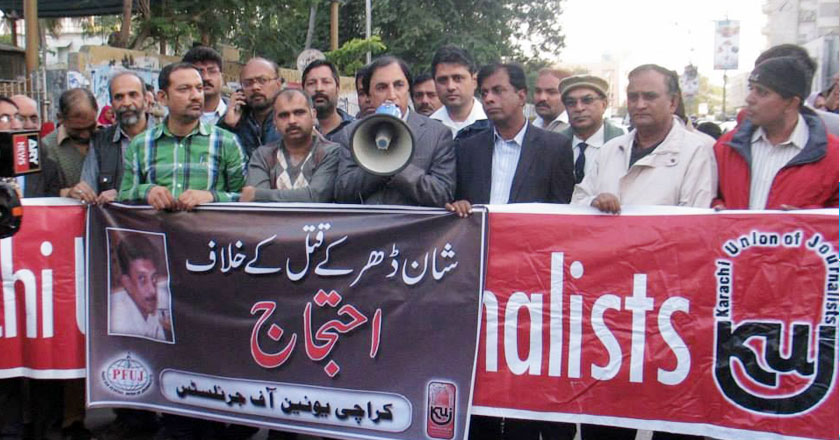 By Zoya Anwer
Be it a war, an important summit or some news breaking event, it is journalists who take the responsibility to tell the world about all the happenings.
However their job doesn't end there because many of these journalists, who go on special missions to war-torn areas or unsafe countries put their very lives on stake for their duty.  Many of them get abducted, injured or in extreme cases lose their lives as well.
With the rise in killings of journalists in different parts of the world, the Committee to Protect Journalists, a non-profit body that caters to the rights and representations of journalists has taken the responsibility to keep a check and balance on the deaths as well as restrictions imposed on journalism.
Following figures generated by Statista with the data from CPJ portrays 10 countries with the killings of most journalists in the last ten years (source – Mashable).  
According to the graph Iraq turns out to be most dangerous for journalists with 174 deaths in just 10 years with most expected during the peak time of Iraq-war. The condition, now, however is better.
Philippines comes on number 2nd and Syria comes on number 3rd due to the current uprising upsurge in the region.
However it would be saddening to know that Pakistan comes on 4th place with 62 deaths in the last decade. Even though Pakistan is not a war zone, journalists become prey to different group against freedom of press. Recently two prominent journalists, Raza Rumi and Hamid Mir were attacked in Lahore and Karachi respectively.
May 3rd symbolized the World Press Freedom Day, a commemoration held annually for those journalists who die for the sake of their duty and for a global celebration of freedom of press. Also, there would be an international conference at the UNESCO Headquarters in Paris on May 5th and 6th with the theme, "Media Freedom for a Better Future."