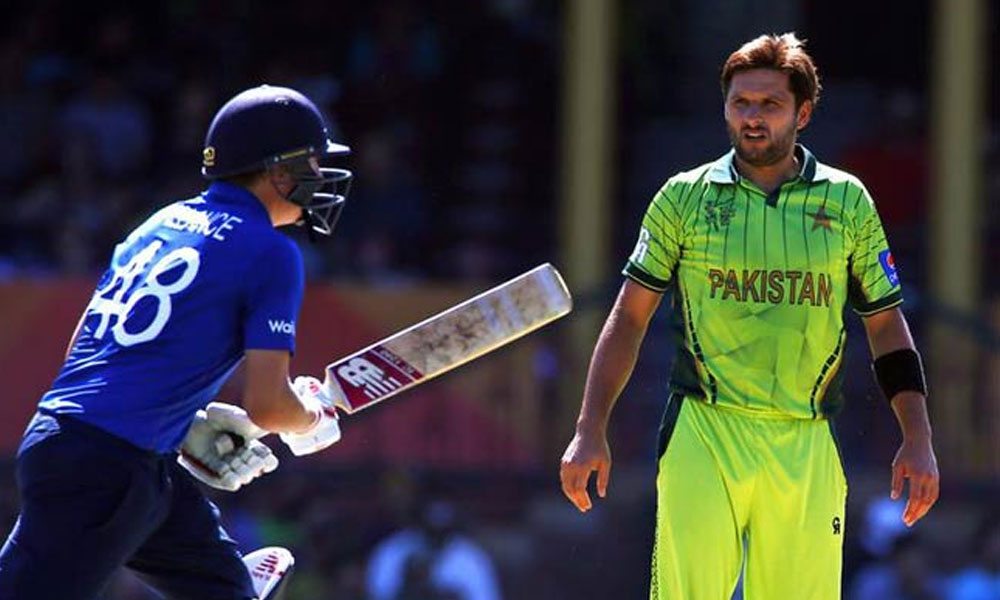 PCB (Pakistan Cricket Board) has announced the schedule for Pakistan versus England series to take place in UAE from October 13, 3015 to November 30, 2015.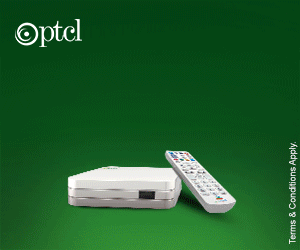 According to the announced schedule, the tour will consist of three Tests, four ODIs and three Twenty 20 matches.
"We are most happy to be hosting England for the first series of our home season 2015-16. Like ever, with few exceptions since 1954, we expect this bilateral series to produce cricket of a very high standard," said PCB chairman Shahryar Khan.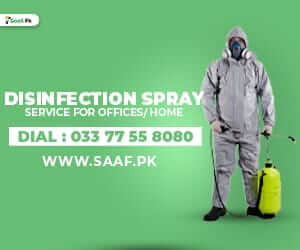 Check the match schedule below: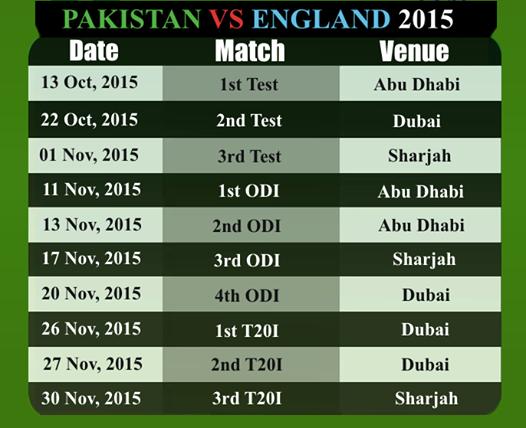 Pakistan v England in UAE 2015
30 September: England Team arrival
________________________________________
Practice Matches
5-6 October: 2-day match v Pakistan 'A', Sharjah
8-9 October: 2-day match v Pakistan 'A', Sharjah
8 November: 1-day practice match in Abu Dhabi
23 November: T20 practice v UAE XI in Abu Dhabi
________________________________________
Test Matches
13-17 October: 1st Test in Abu Dhabi
22-26 October: 2nd Test in Dubai
1-5 November: 3rd Test, Sharjah
________________________________________
One Day Internationals
11 November: 1st ODI in Abu Dhabi
13 November: 2nd ODI in Abu Dhabi
17 November: 3rd ODI in Sharjah
20 November: 4th ODI in Dubai
________________________________________
T20 Matches
23 November: T20 v UAE XI, ZCS, Abu Dhabi
26 November: 1st T20, Dubai Cricket Stadium
27 November: 2nd T20, Dubai Cricket Stadium
30 November: 3rd T20, Sharjah CC
1 December: England depart UAE