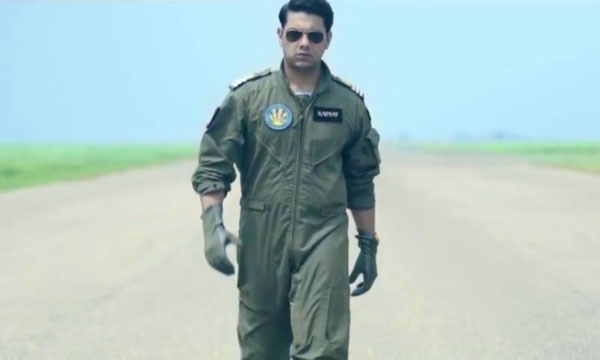 After their musical comeback last month, Pakistan's popular pop band Jal have released their latest track "Ooncha", a patriotic number to honor the daring and the gallant members of Pakistan's Air force.
According to Express Tribune, the band was selected by Pakistan Air Force to compose an official anthem on Golden Jubilee of 6th September, Defence Day.
Watch the video of Ooncha by Jal here.
[fb_embed_post href="https://www.facebook.com/OfficialGoherMumtaz/videos/10153039984960779//" width="550″/]
"Watan Sey Mujhe ko Gharz Hai, Yeh Mitti Mujhe Pey Karz Hai", croons Gohar as he dons the avatar of a young, handsome air force pilot, flying the JF17 and busting the terrorists plotting against the nation.
View these couple of BTS shots from the sets of the song.
Also Watch: Defence Day Song by Rahat Fateh Ali Khan Feat. Imran Abbas Released