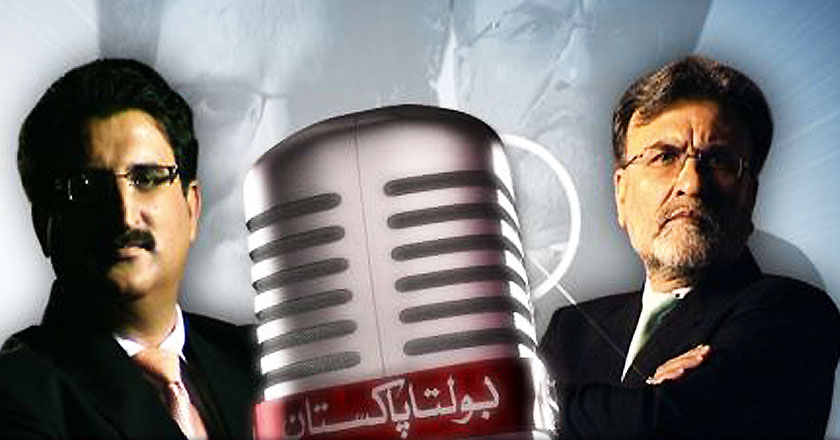 Nusrat Javed and Mushtaq Minhas, the two veterans of the journalism industry have finally decided to end their 7 long years of association with Aaj TV.
The duo is said to be the pioneer of the live TV Talk shows, where the current issues of Pakistan are usually getting discussed with a lot of heat.
Bolta Pakistan is the famous talk show that the duo hosted and is rumored to be one of the best live talk shows in the media industry. Hosted by two anchors at a time, the probing of questions of Bolta Pakistan left none of the guests stay behind veil till date.
Though the two have left Aaj, but have not currently announced as to where they will be heading next. With the rising trend of political issues being discussed on air at almost all the news channels, it is clear that this duo is the apple of every channel's eye.
Let alone the existing TV Channels, there are a lot of upcoming news channels in the pipeline as well, with BOL being one of the most eminent of them all.
Many of the other renowned personalities have decided to leave their media nests for this upcoming media shark, therefore our best guess would be that BOL can be the next destination for this veteran duo.
Have something to add to this story? Please comment below or contact us here.