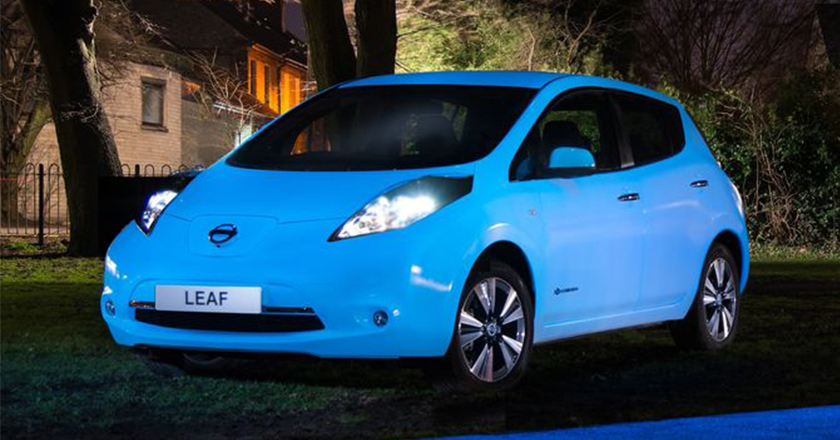 Nissan is one of the first auto-makers to take up the initiative of bringing Glow-in-the-dark paint which shall be executed on an Electric Nissan Leaf model. 
An inventor named Hamish Scott has created a product named "Starpath" which is a coating that is capable of absorbing the Sun's Rays during daytime and then after sundown it glows from eight to ten hours.
Nissan has admitted that it may not be the first company to come up with glow-in-the-dark cars but it is the first to develop this particular type of system. The paint job is estimated to last for around 25 years.
The focus of the project is more centered towards the technology of the solar-powered technology of the paint then its glow in the dark factor.
Take a look at the glow-in-the-dark Nissan Leaf in this video:
In a statement, Nissan Motor GB Limited EV manager Paul O'Neill said that:
"The Nissan LEAF is a shining beacon of sustainability and the future of motoring. Not only is it saving our customers money in running costs, but it we are now seeing how it is helping people become more environmentally sensitive by reducing their carbon footprint."
The company has also firmly asserted that this is no gimmick and it has been planned as a serious technology which will be used in a lot of different places.