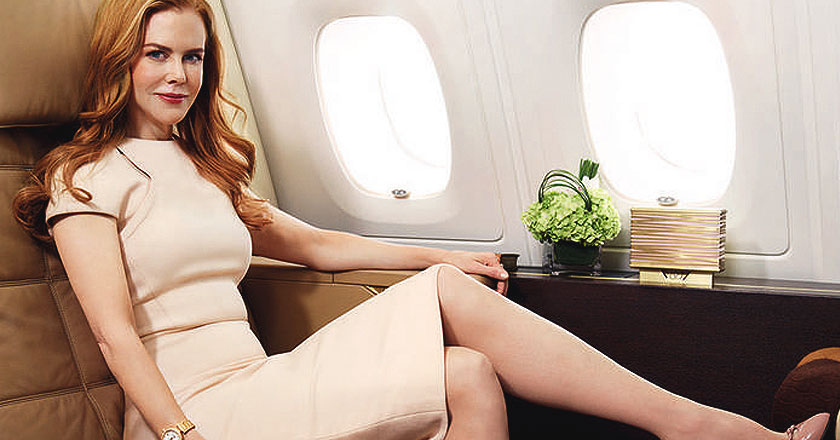 The new face of Etihaad Airways is the Oscar-winning, Australian actress, Nicole Kidman. The 47-year-old Hollywood diva has delivered a splendid, narrative appearance in their most recent commercial called "Flying Reimagined".
Being the newly appointed global brand ambassador for the Abu Dhabi based airline, Nicole Kidman has been depicted enjoying the premium and luxurious services onboard the Etihad's A380 Residence suite, which is described as a better-than-first class experience.
The 1 minute and 3 seconds commercial has firstly been aired in Australia on March 15.
The new campaign features the new flagship Airbus A380 that is deemed to be the world's largest airliner.
The ad also digitally depicts Nicole Kidman sitting in the Louvre Abu Dhabi which is a measure of architectural class and futuristic luxury and has not been launched yet.
Take a look at the ad:
"Nicole Kidman, as a globally respected artist, was the perfect voice and face for our story, and embodies worldly sophistication, intelligence, originality, and elegance – values which form the foundations of the Etihad brand," Peter Baumgartner, Etihad Airways Chief Commercial Officer said.
He stated that, "This new campaign has succeeded brilliantly in bringing our unique brand and service ethos to life on film, in print and on digital channels."