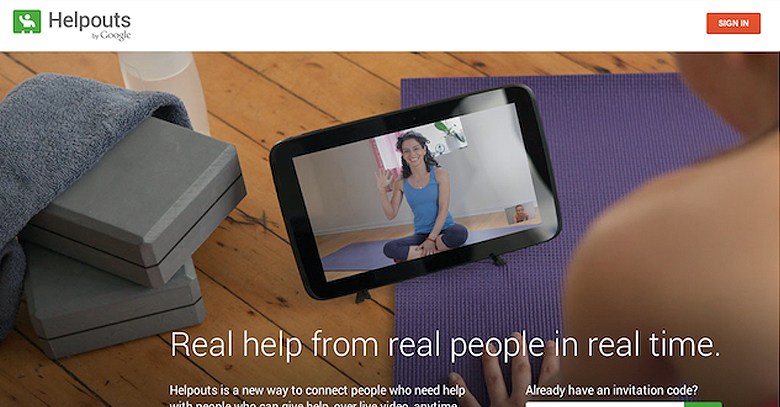 By Ufaq Ashfaque
Google, being the most helpful search engine, has now planned to lend us another helping hand through itsGoogle Helpouts initiative where human beings will answer our queries live instead of tutorials. 
Google Helpouts is a new tool which will connect users through a live chat with experts who can answer their queries related to cooking, home improvement or even medicinal advice.
Google has handpicked these companies or experts and has invited renowned companies like One Medical and Rosetta Stone to share their expertise over real-time live video.
An estimated 1,000 companies have been invited to the marketplace and for time being, companies can only render there services at Google Helpouts, strictly through "invitations only".
In order to motivate them, Google will be giving vendors the opportunity to set their own prices, either by session or by minute; an estimated 20% of each transactions that take place will go to Google.
While people may have concerns regarding Google's service palette, safety is a prime concern.  This is why, when Google charges for services online, the credibility of strangers conversing between one another is monitored on its own.
"If there's one reason that I think the Internet is so powerful and successful, it's that it brings a completely new level of efficiency and convenience, and efficiency and convenience always win in the end," said Udi Manber, Vice President of Engineering at Google.
What's your take on Google Helpouts?