Aiman Khan and Minal Khan are two of the most famous twins of media. Their resemblance has always been the talk of the town. However, if that was not enough, we got another one, and that is Aiman's doppelganger. She resembles Aiman Khan so well that the two can easily be confused.
Aiman Khan's Lookalike 
Manahil Hameed is a social media influencer and a TikToker with a fanbase of 1.6 million followers. A splitting image of Aiman Khan her social media handles are full of comments when the public confused her for the actress.
Ever since someone posted about the uncanny resemblance of the two, their pictures are doing rounds on social media. So naturally, people can't help but share their images while comparing their similarities to each other.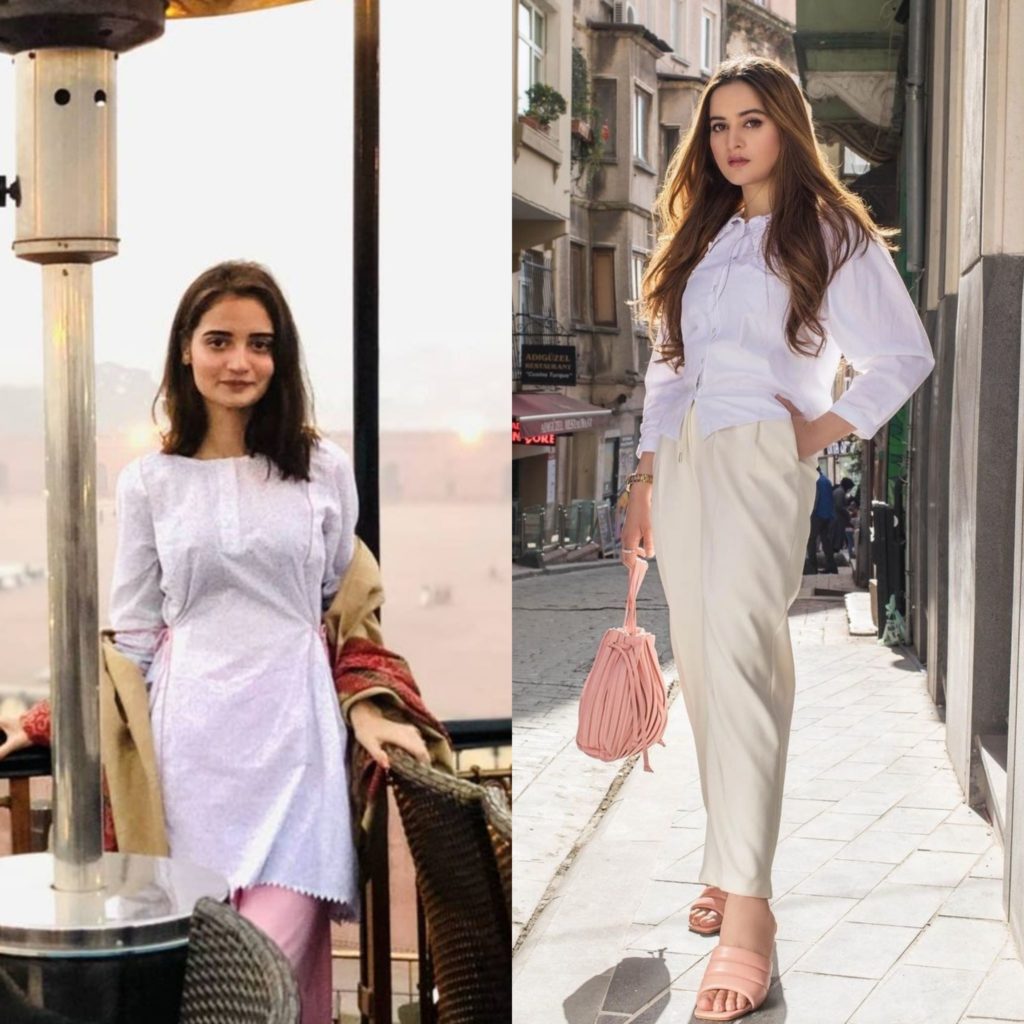 We must admit that our eyes are boggling from the similarities between the two. But we yet have to see Aiman's reaction to the whole situation.
Look at her!
Previously we have seen the lookalikes of Mahira, Kubra, Iqra, and much more. This makes us wonder whether we have our lookalikes that can be found anywhere in the world?
The Theory Behind the Resemblance 
While most of us believe that our stranger twins exist, according to scientists, the phenomenon occurs purely in the brain. This could be the result of injuries or stimulation to certain parts of the brain. However, others believe that this is a result of a vision or a hallucination. Even then, this theory does not explain the resemblance of two different people or more in other parts of the world.
The idea of doppelgangers goes far beyond superstition and folklore. However, the doppelganger theories might not be accountable. It is still too legitimate to discard the myths altogether.
Stay tuned to Brandsynario for the latest news and updates.