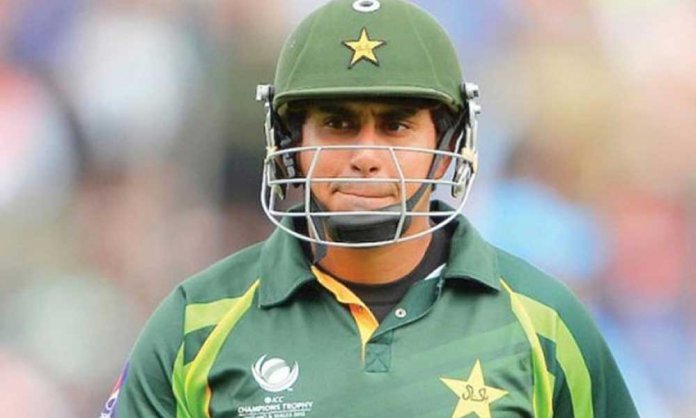 Nasir Jamshed pleaded guilty in the spot-fixing scandal for conspiring in the bribery of the fellow players in the 2017 Pakistan Super League.
Before the trail, Nasir had denied all the accusation but in the latest hearing, he accepted all the charges. Nasir has represented Pakistan in 60 matches. The sentence will be announced on February 9th.
There are two more accusers Yousuf and Ijaz who have already pleaded guilty, the two men accepted the charges of bribery before the hearing. Last year, Jamshed was banned for 10 years from playing cricket following the investigation done by the Pakistan Board Anti Corruption Department.
---
---
December 4th,2019: Nasir Jamshed will appear in the court for the 2017 IPL spot-fixing scandal on the coming Tuesday. He is currently accused of spot-fixing and bribing two young players from Islamabad United.
The scandal was highlighted when two Pakistani cricketers Khalid Latif and Sharjeel Khan were caught playing pre-decided dot balls in one of the matches from 2017 edition of Pakistan Super League.
Sharjeel and Khalid were representing Islamabad United and were immediately suspended and after it was revealed by both of them that Jamshed was the one who introduced them to other match-fixers.
Jamshed, however, denied all these charges in the previous hearing and will be standing in front jury again this Tuesday. He is also serving a 10 years ban from PCB for all the match-fixing in 2016 and 2017. Sharjeel and Khalid had also received a suspension of 5 years by PCB in which Sharjeel has his half ban suspended.
There are two more defendants namely, Yousuf Anwar and Muhammad Ijaz who were accused of participating in match/sport fixing in T20 tournaments arranged by national cricket boards of Pakistan and Bangladesh. The duo had previously denied all the accusations but recently changed their pleas ahead of the scheduled hearing at Manchester Crown Court.
Anwar and Ijaz pleaded guilty for enticing players from Bangladesh and Pakistan of financial advantages to encourage them to give the ill performance. It is also speculated that more names will be disclosed while the investigation is going on with both of them. As per the International Cricket Council's anti-corruption codes, all the players are bound to report every corrupt approach to the council.
Do you think a 10-year ban is enough punishment for spot-fixing?
Stay tuned to Brandsynario to stay updated.