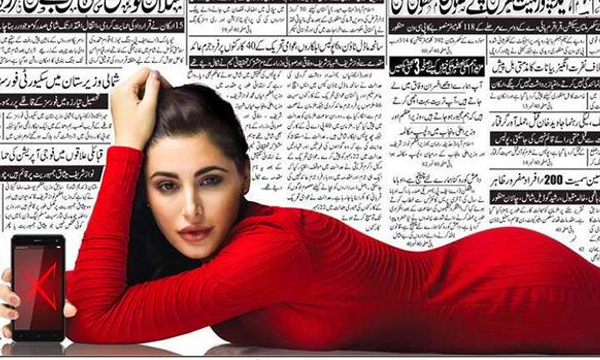 Bollywood diva, Nargis Fakhri has responded to the ongoing Mobilink Jazz X print ad controversy stating that she was unaware that the leading telecommunication network, Mobilink will use the image for a print ad.
According to Pinkvilla, Fakhri, who has been a long-time Mobilink endorser issued an official statement saying,
"I have been with Mobilink as their brand ambassador for the last three sequential years and there has never been an issue like this. I was ignorant that they would consider utilizing this visual for a mainstream newspaper ad- an Urdu daily as it was never intended to be. She further said that as a model or big name, I have dependably had confidence in using my persona to encourage a brand's correspondence yet never to have it utilized where I wind up being generalized for my looks. Ethnically as well, my team and  I know and conscious of what visuals work for what mediums, markets and crowds and consequently given the brand's firm entrance in the Pakistan market, we surrendered it over to their mastery to utilize the pictures suitably."
The controversy began when recently Nargis Fakhri appeared on the front page of Urdu newspapers on Sunday, 20th December 2015, sprawled across in a seductive maroon dress to promote Mobilink Jazz X Smartphone on the front page of Jang.
Nargis Fakhri Endorses Mobilink With #AaRahaHaiX – Watch TVC & Print Ad
Angry readers took to social media to express their disappointment stating that the ad was not a part of Pakistani culture and it was a bad reflection on the society.
Take a look at the Ad over here: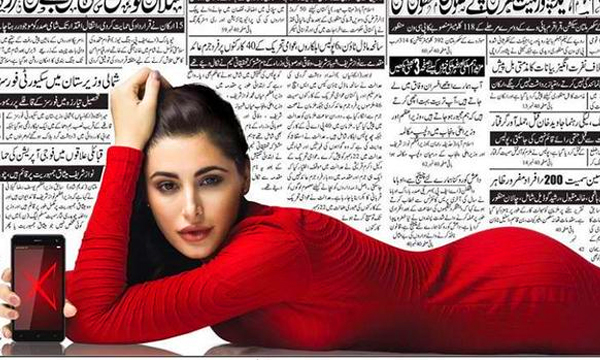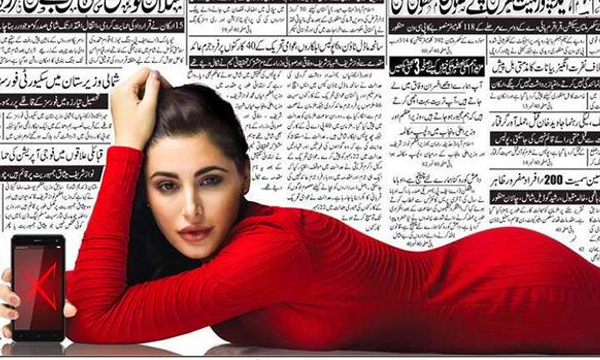 The controversy immediately went viral with people sharing funny memes and status affecting the actress and brand's image negatively.
Stay tuned to Brandsynario for further updates regarding this matter. Comment below to let us know about your views.