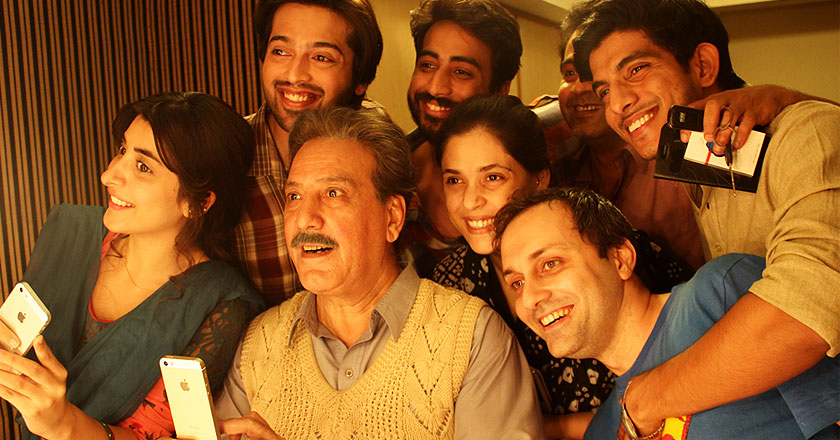 2014's Na Maloom Afraad created an uproar at the box office by setting a record of being the only Pakistani film of the new-age Lollywood to top the cinema houses for straight 165 days.
The dream team of the masterpiece movie is back with a bang, with yet another promising venture to hit the silver screen next year.
In an interview to Instep magazine at Bin Roye's press meet up, the producer Fizza Ali Meerza revealed that a social satire project is in making with the Na Maloom Afraad's director, Nabeel Querishi.
"Yes, I am working on a film with Nabeel and the same crew that was part of Na Maloom Afraad. It's a social satire and will release sometime next year with a different cast." shared Fizza.
However, the starring cast for the Fizza and Nabeel's is still a secret.
But in a separate interview to Instep, the popular game show host and movie star, Fahad Mustafa announced that he will be teaming up with the duo again, for a leading role in their upcoming movie.
Reportedly, Fahad Mustafa is currently working on the biopic Mah-e Meer along with a Anjum Shehzad's romantic comedy.  His popularity has also crossed the border and the news of his Bollywood debut has added to his hefty pile of achievements. His first feature film, Na Maloom Afraad turned out to be a real game-changer for the star.
Will Fahad with the old gang of Na Maloom Afraad be able entice the audience once again? It is still yet to see.