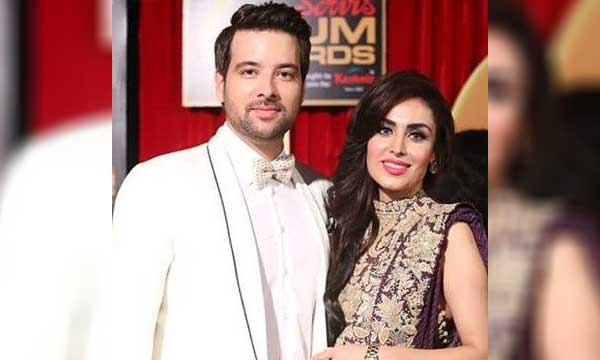 Seems like 2017 kick-started a season of divorces in Pakistan. Earlier, Veena Malik and Asad Khattak were on the verge of splitting up. Recently, Noor Bukhari and Wali Hamid's ongoing divorce case had seized everyone's attention. But it was the news of Mikaal Zulfiqar parting ways with his wife, Sara Bhatti that shocked us all the most.
We must admit that Sara and Mikaal looked like a perfect couple. Married for 6 years, the duo had called it quits last month. Mikaal Zulfiqar took to Facebook to make it public. His confession was earth-shattering for his fans and now, Sara Bhatti too has taken to social media to open up about their splitting up.
Has my life changed after the divorce? Nope. I'm still responsible for the house and kids. The responsibility of a husband has been alleviated, which means I had more responsibilities when I was married.
We must admit that her note is a motivational message for Pakistani women who go through a divorce!
We need to appreciate what our women are doing for us and our society. I've been blessed to know men who will actually share equal responsibility. And thank you for showing me you exist. But they are so few.
And even those who are married!
It is not just single mothers who have a tough time, married women are working just as hard, maybe harder sometimes.
Read Sara Bhatti's full note here!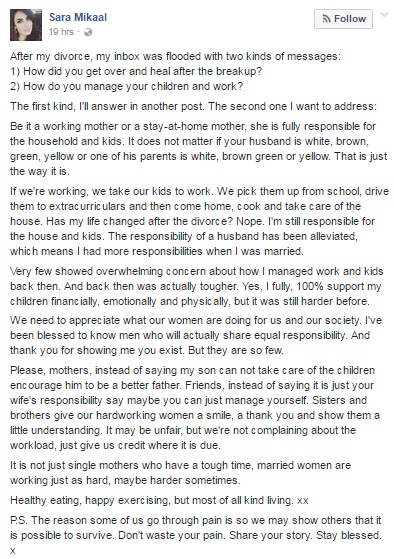 Zulfikar tied the knot with Sara Bhatti in 2010. The pair has two beautiful daughters.
Seems like it took quite a while for the pair to finally talk about their break-up. The hero is currently gearing up for his smashing debut in almost 5 upcoming Pakistani movies.
Stay tuned to Brandsynario for more updates!