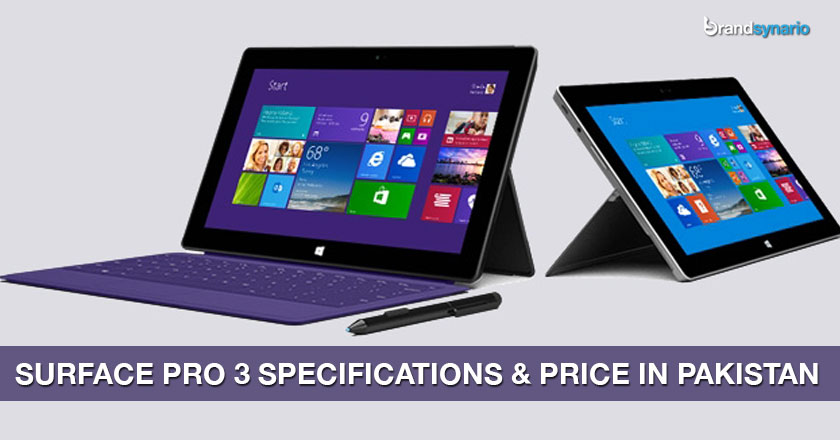 Microsoft announced refurbished Surface Pro 3 tablet, with high-end accessories to complete and complement the laptop-replacing tablet experience. The new Surface Pro 3 is available to pre-order from today (21 May) with the starting price tag of  $799.
Microsoft has changed the kickstand of Surface Pro 3′ which has made it to be fixed in any position, so that it has a nearly lie-flat mode that will allow for people to write more comfortably.
The other interesting accessory is the track pads. According to the company, the new Covers' track pads are 68 percent larger, and have 70 percent reduced friction. The new Type Cover attaches to the tablet more securely, and, it provides a more comfortably stable typing experience. It also has a new pen will also talk to the Surface Pro 3, and can be used, via a button.
According to the sources, Surface Pro 3 has 10% 'More Performance' than Microsoft's preceding ace tablet Surface Pro 2, despite being thinner and whatnot.
Originally, Surface is tablet series launched by Microsoft, initially announced on the 18th of June, 2012. Surface debuted in two models, 'Surface RT' & 'Surface Pro'. Both were succeeded by Surface 2 and Surface Pro 2, released on October 22, 2013 respectively. Surface Pro 3 is the latest addition in the family.
Surface Pro 3 complete  Specs:
Release date: June 21 2014
Introductory price: $799
Windows:  8.1 Pro 64-bit
Memory:  4/8 GB RAM
Storage: 64/128/256/512 GB
Display: 12.0 inches (30 cm) 2160×1393 px ClearType screen with 3:2 aspect ratio
Rear: 5 MP, 1080p HD
Dimensions: 11.5 inches (w), 7.93 inches (h), 0.36 inches (d)
Weight: 800 grams (1.8 lb)
Predecessor: Surface Pro 2