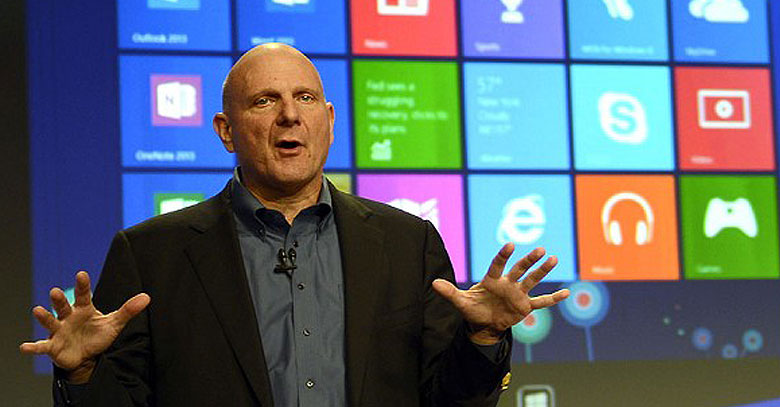 Microsoft has announced that its CEO, Steve Ballmer, will retire in the next 12 months so a special committee, including Bill Gtaes, will take a decision regarding the new CEO.
The committee is said to include the former CEO Bill Gates and now a board of member and will be chaired by the board's lead independent director John Thompson. Together they will consider the internal and external candidates.
Ballmer started his term as CEO in January 2000 but has been a part of the company since 1980. As CEO Ballmer has been very successful with products like windows XP or the Xbox 36 but also faced a lot of criticism with products like windows Vista, the Kin, the Zune and recently Surface RT.
He is also famous for his public outbursts and has earned a reputation of being an ebullient and emotionally charged speaker.
"There is never a perfect time for this type of transition, but now is the right time," Ballmer said in the company's press release.
"We have embarked on a new strategy with a new organization and we have an amazing Senior Leadership Team. My original thoughts on timing would have had my retirement happen in the middle of our company's transformation to a devices and services company. We need a CEO who will be here longer term for this new direction."
Over the past few years Microsoft's shares have gone flat compared to meteor like performance of Apple, Google and Amazon. The recent 22% jump in the share prices was the result of the launch of new tablet-style computer but this increase did not please many of its shareholders.
The prospect of a new CEO seems to have triggered an interest among the stakeholders, with hopefuls like Microsoft's devices chief Julie Larson-Green and executive Steven Sinofsky, the shareholders predict a strong position for the company on Wall Street in the future.