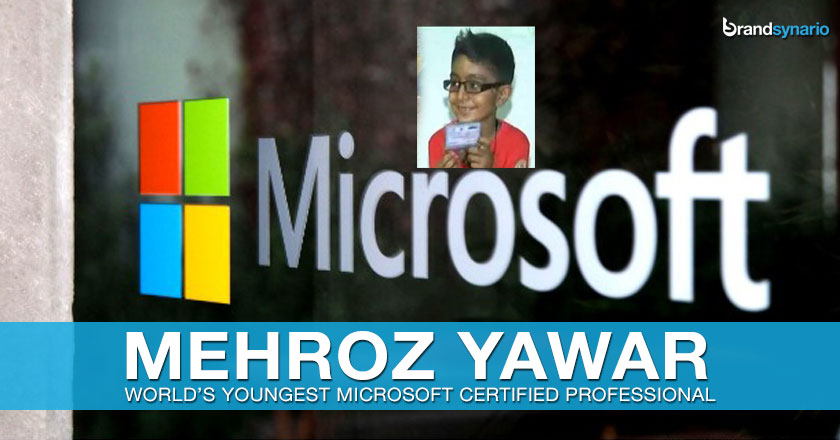 Mehroz Yawar – a six years old tech genius from Lahore has made the nation proud by becoming the youngest Microsoft Certified Professional. 
A resident of Karim Park in Lahore, Mehroz broke Arfa Karim and Aziz Awan's records by clearing two Microsoft tests on the same day. Mehroz dedicates his achievements to the Almighty Allah and his mentor, Hafiz Bilal
He is now the youngest Microsoft Certified Technologist and Microsoft Certified Solutions Associate.
Before Mehroz, Arfa Karim– the computer prodigy and the pride of Pakistan rose to fame after becoming a Microsoft certified professional at the age on nine in 2004.
Mehroz's brilliant achievment is yet again a proof that with a little encouragement and support from the society, Pakistani kids can create magic that never fails to leave the world spell bounded.